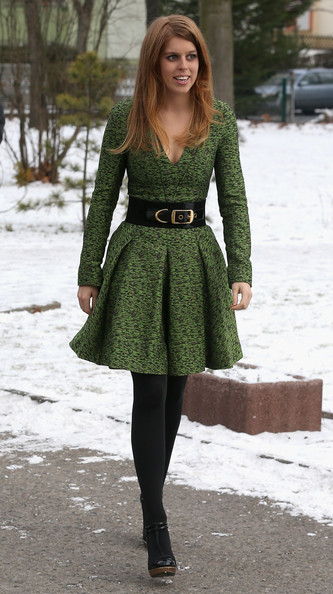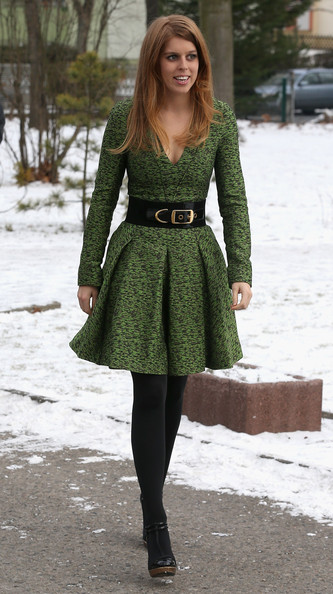 People might still be talking about (and shaking their heads at) her Royal Wedding wardrobe blunder, but we reckon Princess Beatrice's latest look in Berlin should get people talking for all the right reasons.
She looked absolutely gorgeous in a green dress from the Jonathan Saunders autumn/winter 2012 collection, which she accessorised perfectly with a waist-cinching black belt and black tights. The runway look is a bit racy with its low-cut neckline, but Princess Bea definitely made it more demure with her accessorising – major props!
Princess Bea and her sister Princess Eugenie are currently in Germany on an epic one-year tour, as part of the government's GREAT initiative to promote the country… and what better way to do it than to champion British fashion eh? (OK, we know Jonathan Saunders is a Scottish designer, but we have more or less adopted him since he shows at London Fashion Week!)
Do you love Bea's look as much as we do?