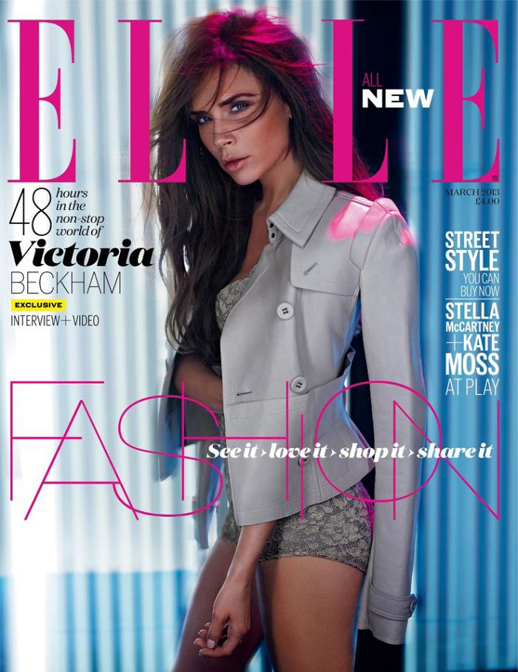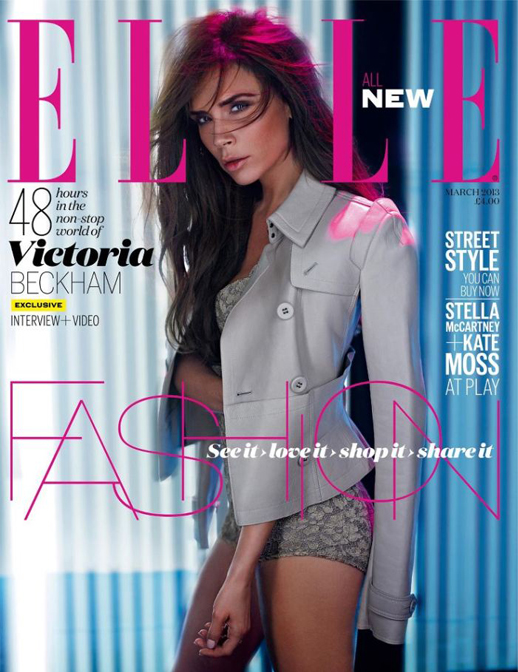 Apart from the all-important September issues, the March editions of the fashion glossies are the biggest issues of the year. So with that in mind, it's crucial to secure the right cover star… and we reckon Elle UK can relax and watch the sales soar now that it has given the responsibility to none other than Victoria Beckham. Talk about piling on the pressure, but we think Posh can handle it!
VB can be seen posing and pouting (natch) in a stunning new-season Burberry leather jacket, as well as a sexy bodice also from the British brand. She also posed for photographer Carter Smith in pieces by Lanvin, Hussein Chalayan, Miu Miu, Manolo Blahnik and her very own Victoria Beckham collection.
And it's an extra-special issue for the magazine too, as it's debuting its brand new design. What do you think? We actually love the new Elle and think VB was the perfect lady to help launch the mag. It'll definitely shift a few copies!