Last Updated on 29th January 2013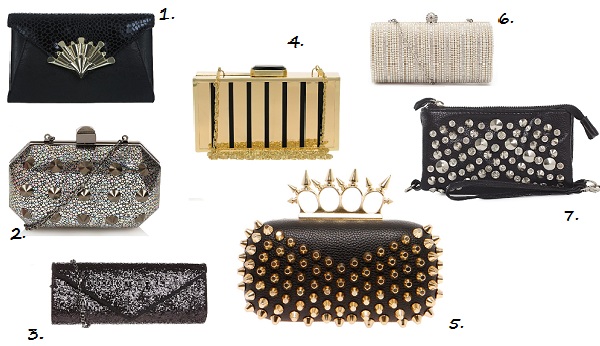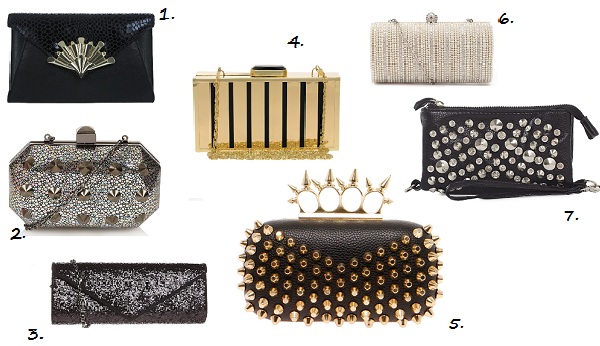 Statement clutches aren't really the preserve of evening wear anymore.
Fashionable folk amongst us will know that a loud clutch is really all a sombre outfit needs, and if you don't like shoulder bags or totes, and don't carry anything larger than your iPhone and fave Chanel lipstick, a clutch is the perfect accessory partner.
So, to amp up your arm candy credentials, we've tracked down seven of the hottest clutches that all bring their A-game, but with a price tag deserving of an A*.
Whether heavy-duty studding excites you, or a delicately beaded clutch is more your thing, or if practical shoulder straps attract you and a box clutch feels ultra-modern, not to mention enviably chic, then shop our selection of pocket-friendly statement clutches that are perfect for the accessory aficionado on a shoestring budget.
Remember: the louder the clutch, the more toned down the outfit to go with it. And if you're a minimalist, then a glam-dripping clutch is, well, justified.
1. Clasp detail black clutch, £22, available at Miss Selfridge
2. Stingray and stud box bag, £35, available at Topshop
3. Victoria Delef clutch, £25, available at Zalando
4. River Island box clutch bag, £30, available at Asos
5. Carys Spike Knuckle Box Clutch, £30, available at boohoo
6. Cream bead embellished box clutch, £24.99, available at New Look
7.Lilly of Sweden Glamour clutch, £49.95, available at Nelly