[noskim]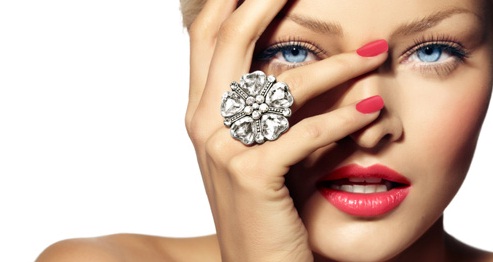 Playing Santa Claus this Christmas has well and truly taken it out of us, and as a result, our bank accounts have been suffering even more than usual this month. If you can relate to our situation, then we have a solution: Groupon!
Groupon has saved the day on so many occasions, offering us amazing money-saving deals on products, events and services on a daily basis.
Want some examples of the salivatingly satisfying savings? How about some fantastic cheap jewellery online deals? You can save 80% and pay just £26 for a classic fresh water pearl bracelet and necklace set from Jewellery Hall, or you could nab a solitaire pendant and stud earrings set with Swarovski elements for only £19.99. You could also get a one-hour massage with a 30-minute facial for £37 at Cleo Clinic, which we think is a bit of a steal considering it would usually set you back £120.
If you want some peace and quiet for yourself, you can keep the kids occupied with an abundance of games and consoles that also come with a sliced price tag. A game voucher online will ensure you get great discounts on Sony Playstation, Nintendo, the XB7 Karaoke Machine and more.
If, like us, you want to brag about the amazing savings you make on the site, you can recommend it to one of your friends and be eligible for a £6 reward – not too shabby!
Head to the website right now, type in your location and your email address, and wait for the offers to come rolling in.
[/noskim]