Last Updated on 30th January 2013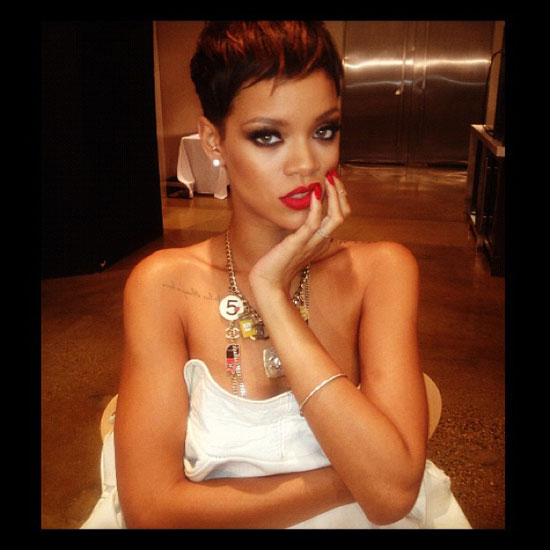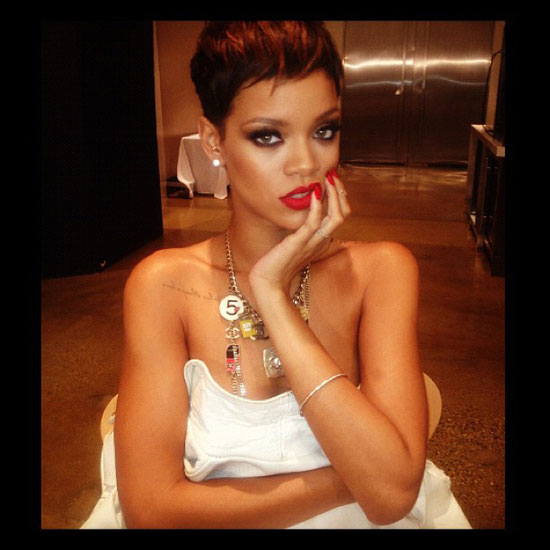 Try and contain yourselves, but over the past 24 hours a few online sources are speculating that Rihanna and Chanel could very well have teamed up on a new and exciting collaboration.
Where did the rumours initially start from, you ask? The Barbadian singer-cum-designer Tweeted a picture of herself after a "secret" shoot with Mert Alas and Marcus Piggott… and the heavily embellished Chanel necklace she is wearing in the image – as well as the Chanel-face shade of red lipstick and nail polish – is what let the potential cat out the bag.
We don't know any more details at the moment, but we don't think Karl Lagerfeld would be opposed to tapping Ri Ri for a Chanel project. After all, he likes his edgy ad campaign stars; remember Alice Dellal in those stunning Boy Chanel ads?
Watch this space!