Last Updated on 19th October 2013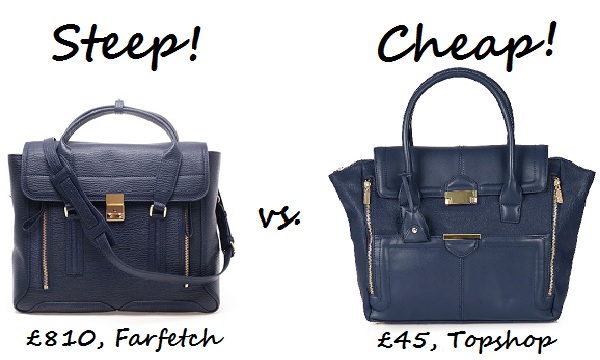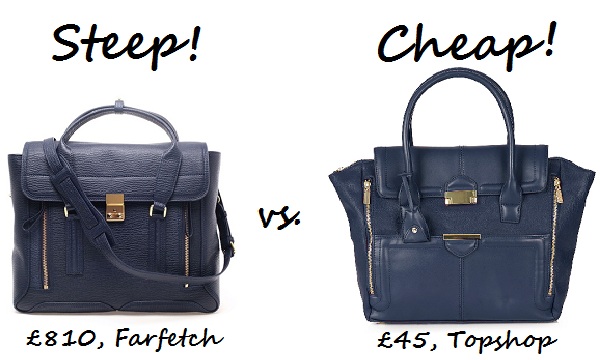 We know the feeling of wanting in on a lust-worthy handbag with a not-so-modest price tag (but still worth the regular Starbucks sacrifice), only to discover its hanging off the arm of every street style warrior going!
Well, the famed 3.1 Phillip Lim Pashli bag firmly fell into this category of desirable leather goods when its delicious boxy existence came to the fashion world's knowledge in a plethora of wardrobe-flattering colours: military green, black, and navy were our top favourites.
But as with all practical-yet-painfully-stylish bags, there is either an unjustifiable price tag to contend with, or the possibility that every fashion personality and their Pomeranian or pug ('dog' just doesn't cut it any more  will have said bag swinging sweetly from their arm (or sitting snugly inside it, in the canine's case).
However, its sheer popularity won't put us off celebrating the Pashli's glorious existence, and in a gorgeous navy blue shade, accented perfectly by Lim's signature gold hardware and expandable zipped sides, the £860 fee for this beauty seems rather, well, small. Well, for those of you blessed enough to have that sum just casually sitting in your account, waiting desperately to be spent.
But if a caviar fashion budget is out of the question then look to Topshop for the Pashli on a pauper's budget. For a not-so-eye watering £45, snap up this navy Winged Push Lock tote bag which reminds us of the Pashli, but doesn't spell bankruptcy.
Steep: 3.1 Phillip Lim 'Pashli' Leather Satchel Bag, £810, available at Farfetch
Cheap: Winged Push Lock tote bag, £45, available at Topshop