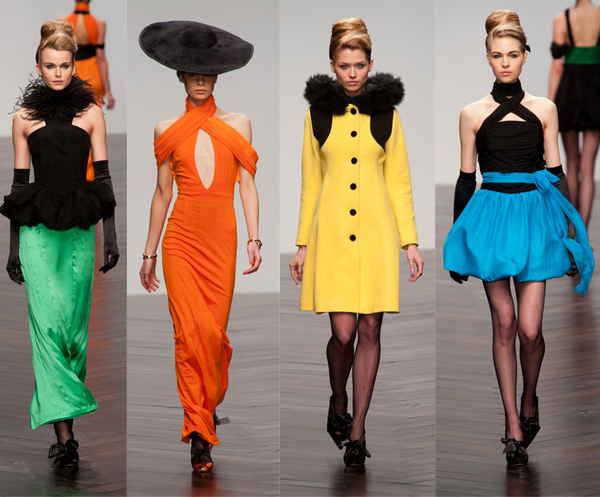 And so it begins! London Fashion Week is upon us for yet another season, and if the offerings on the New York Fashion Week autumn/winter 2013 catwalk were anything to go by, it looks like we're going to be in for one heck of a treat these next five days. Bring it on, we say!
London Fashion Week kicked off bright and early at Somerset House with Zoe Jordan's latest collection sashaying down the runway , and finished off nicely with a very late-starting (and extremely over-subscribed) PPQ.
In terms of celeb-spotting, the reality TV stars were out in force, with the likes of Lydia Bright and Millie Mackintosh in attendance, as well as Sophie Ellis Bextor, Jo Wood, Kate Nash, Jodie Kidd, Dionne Bromfield, Caroline Flack and more.
Check out a brief summary of all the action from Day 1 of London Fashion Week's autumn/winter 2013 season! And don't forget to follow us on Twitter to stay up-to-date with the action as it happens!
Zoe Jordan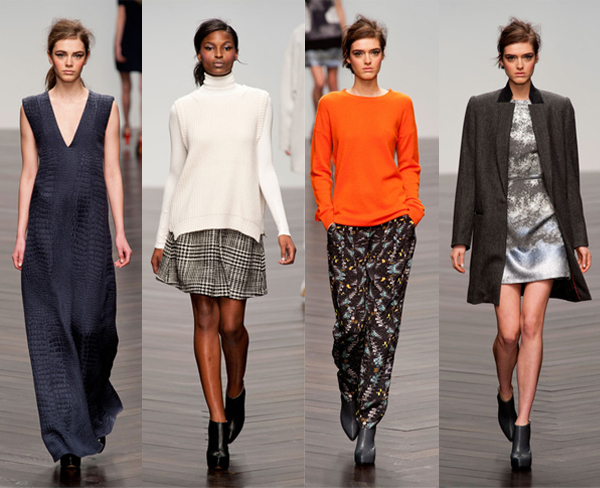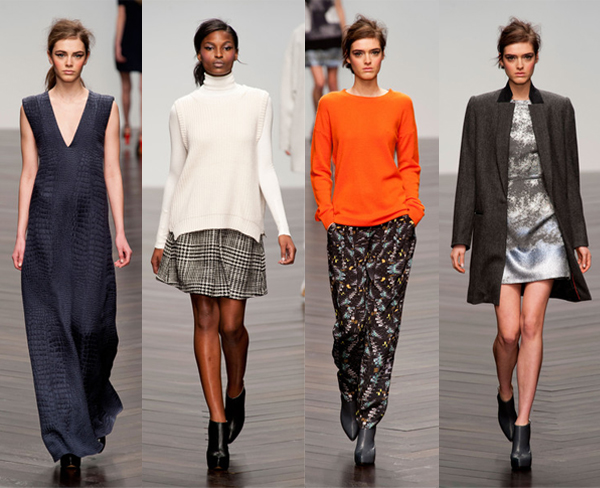 The colour palette was broken into two categories: monochrome and bright summery shades of pink and orange. Textures were rich and intricate, the cuts were super-flattering and well structured, and there was an abundance of herringbone checks throughout. A great way to kick LFW off!
Bora Aksu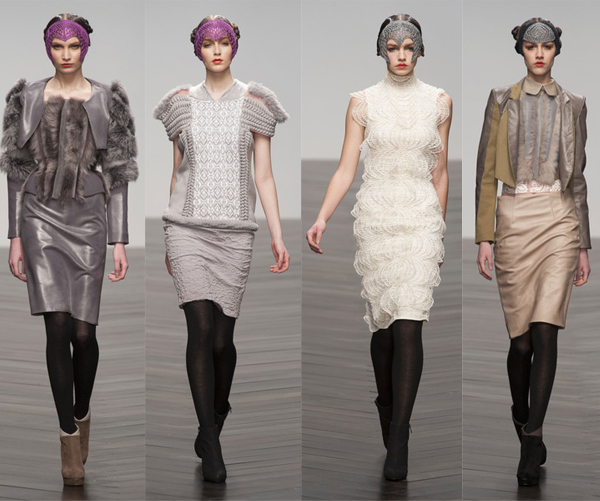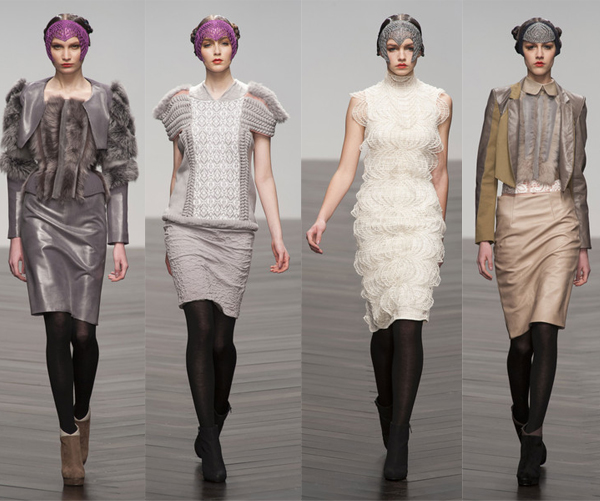 Akin to Zoe Jordan's outing, the collection was split in half in terms of colour. Part of it was soft and predominantly white, while the end served a burst of colour by way of some stunning purple and pink shades. Punky infusions thanks to the leather, with a hint of drama (hello big shoulders!) and romance – yes crochet detailing, we're looking at you!
Jena Theo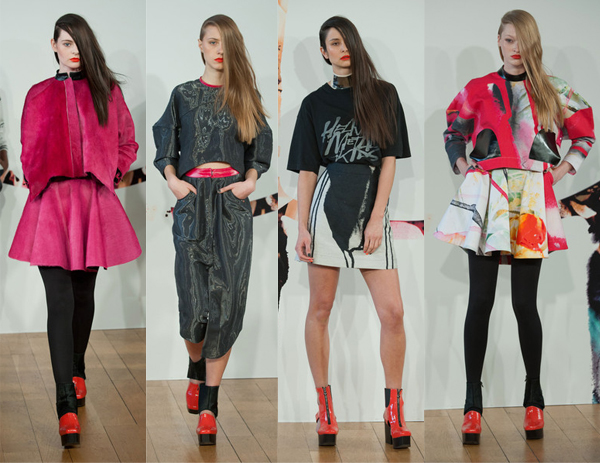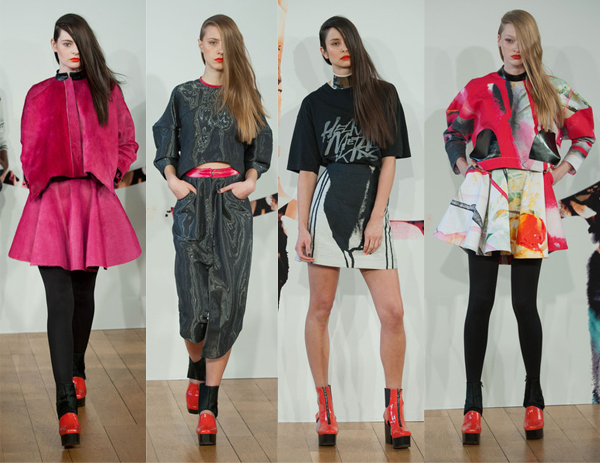 Moody models juxtaposed with bright and cheerful colours and prints at the Jena Theo presentation – we love the sleek side parted hair with the dramatic make-up, although we're a bit torn with the shoes. Looks like some of our followers on Twitter felt that way too!
Felder Felder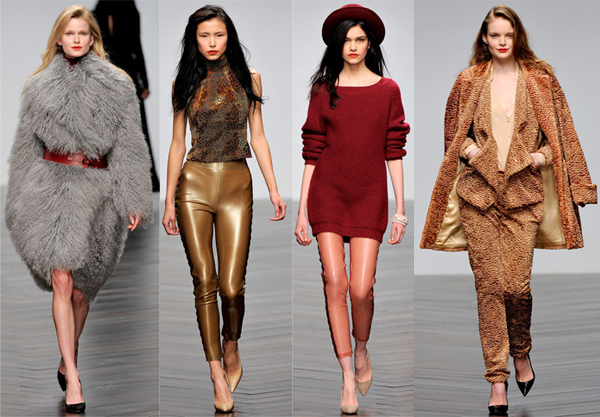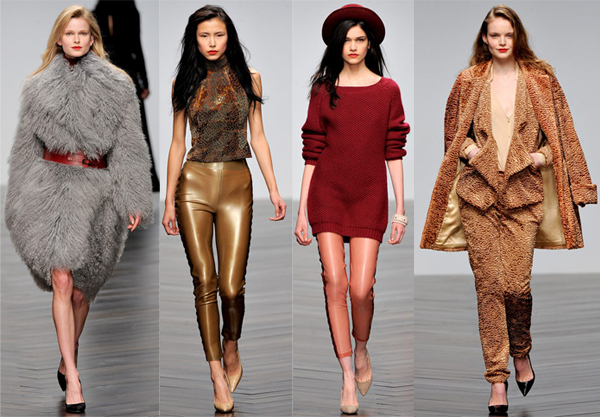 Krystof Strozyna Backstage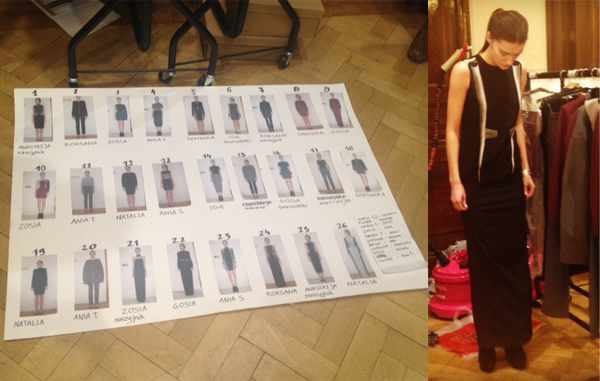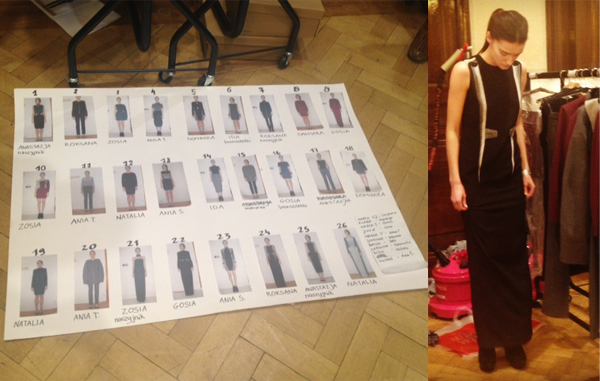 We managed to sneak backstage at Krystof Strozyna at the Vauxhall Fashion Scout with the lovely folks over at Toni and Guy to scope out the hair and make-up trends before they emerged on the catwalk. We even got some exclusive first looks at the pieces themselves – talk about an honour! We picked up some pretty decent hair tips from the hair stylists too: did you know that putting tissue on a pony tail stops it from frizzing? Mind blown!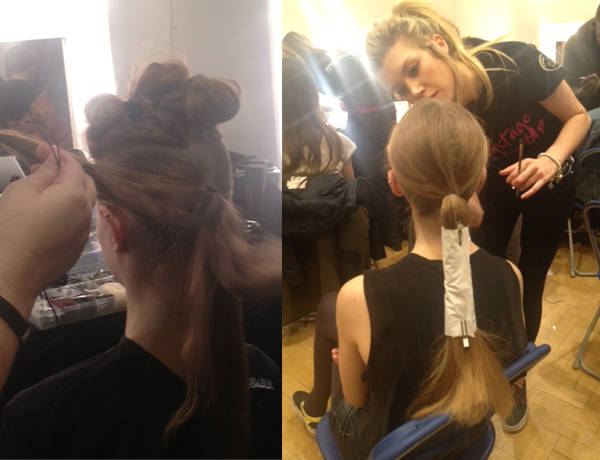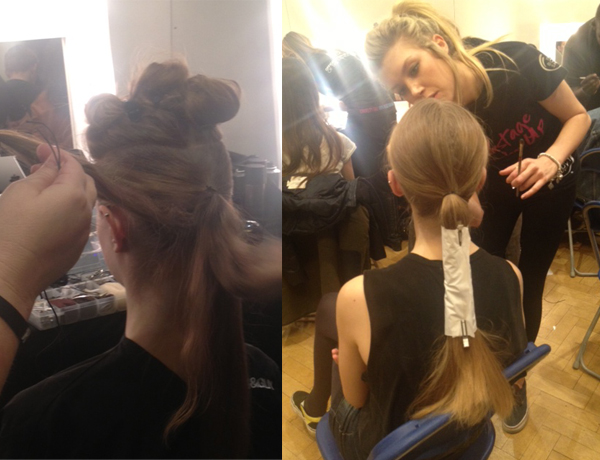 And can you believe that the voluminous pony tails were created sans teasing comb? That's right – no back combing! Crimping the top of the hair and adding liberal amounts of dry shampoo and hairspray will do the trick. You learn something new everyday – definitely something to try at home!
Krystof Strozyna show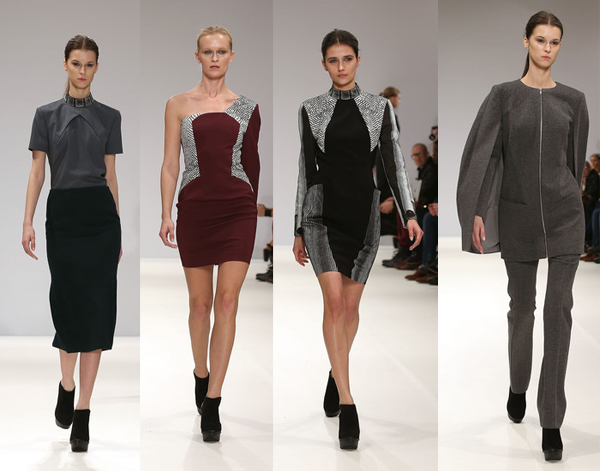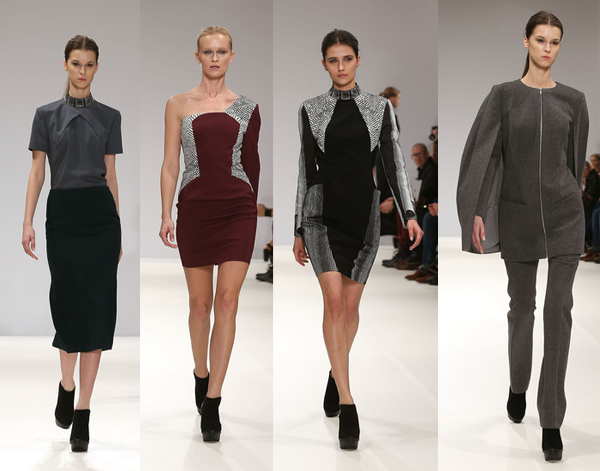 Jean-Pierre Braganza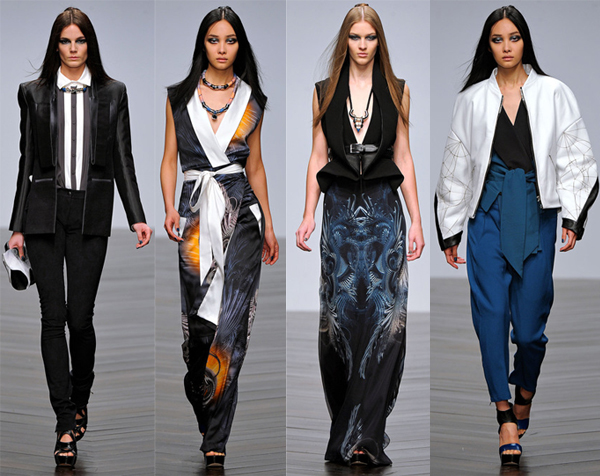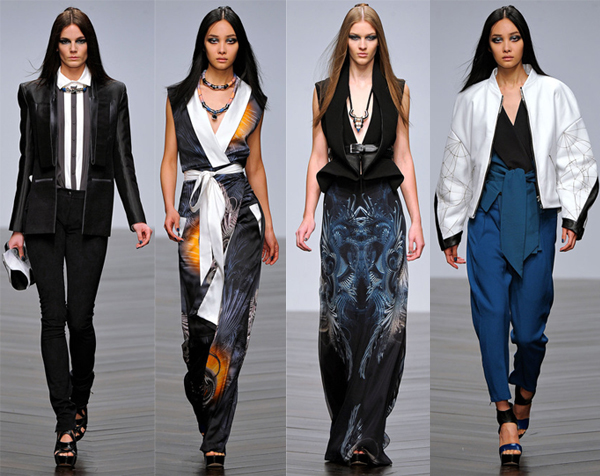 PPQ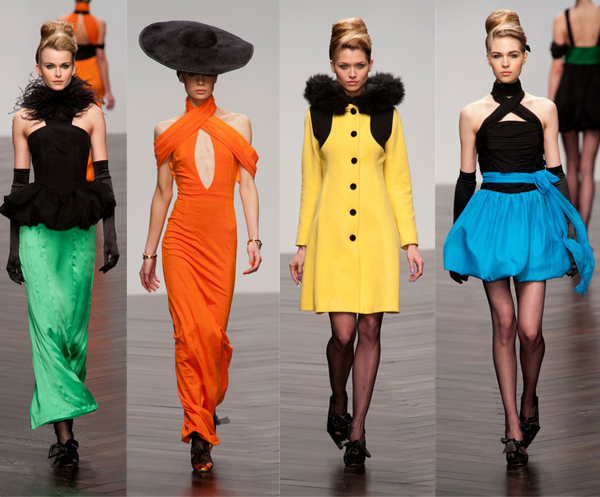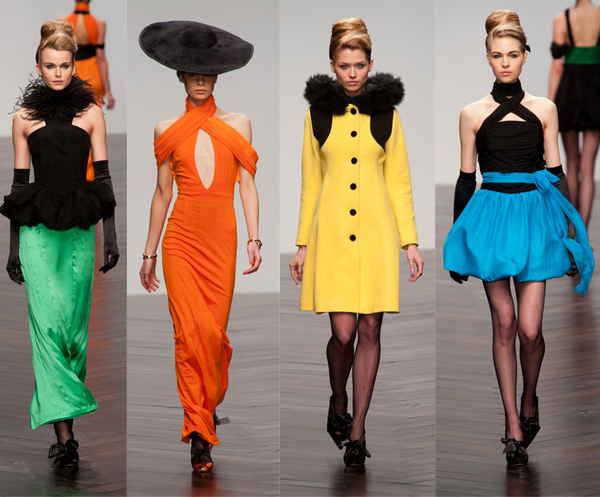 The PPQ show ran extremely behind schedule (we assume to make sure all the schlebs got to their front row seats), but we reckon it was worth the wait and all the kerfuffle. The perfect collection for the fashionista who wants to make a statement – the bows, bold prints, bright colours, exaggerated hats and voluminous beehives should do the trick when it comes to standing out from the crowd. Does PPQ get better ever year? Probably!
Bring on Day 2!