Last Updated on 18th February 2013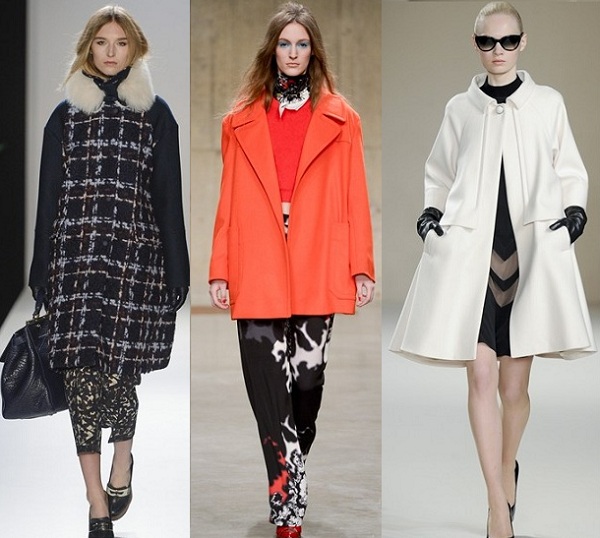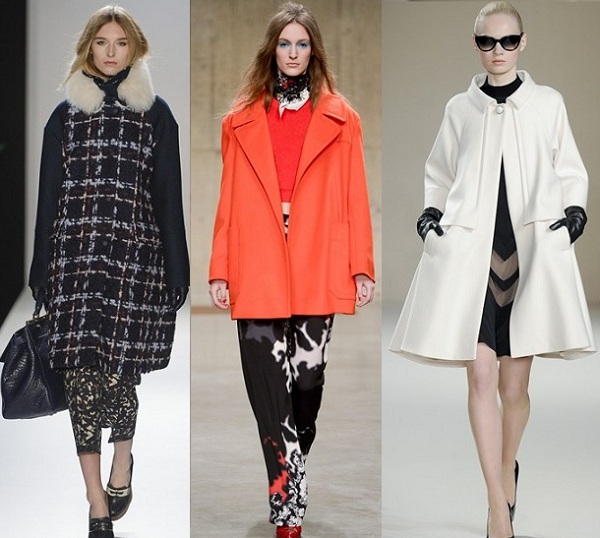 With Fashion Month speeding on, it was onto day three of the stylish festivities. Packed with major shows, including Temperley London, Mulberry and Jonathan Saunders, the fash pack were out in full force to absorb and delight in everything next season has to offer.
Alongside spotting the fashions for next season, our front row radar was in overdrive, too! Alexa Chung looked resplendent sat front row at Mulberry (natch), joined by frow partner Lana Del Rey; Olivia Palermo at Temperley sporting a gorgeous pink clutch; Pixie Geldof looked print-tastic at Jonathan Saunders and, of course, the obligatory Wintour spot at Matthew Williamson left us in a state of awe-induced hyper ventilation (it happens every time)!
So, here are all the highlights from day three of London Fashion Week:
Mulberry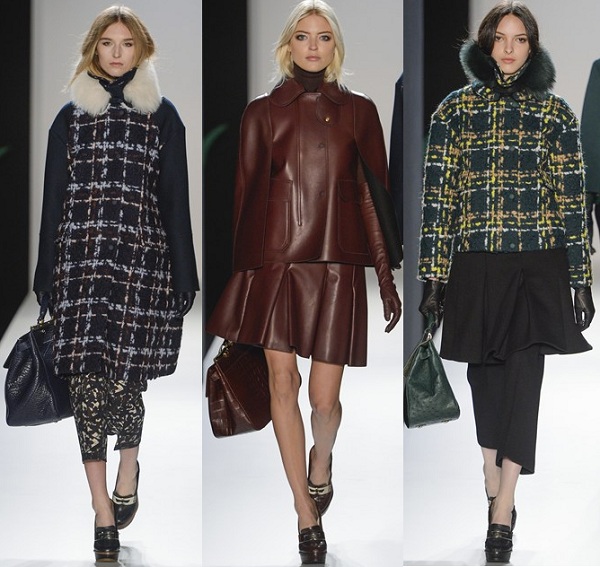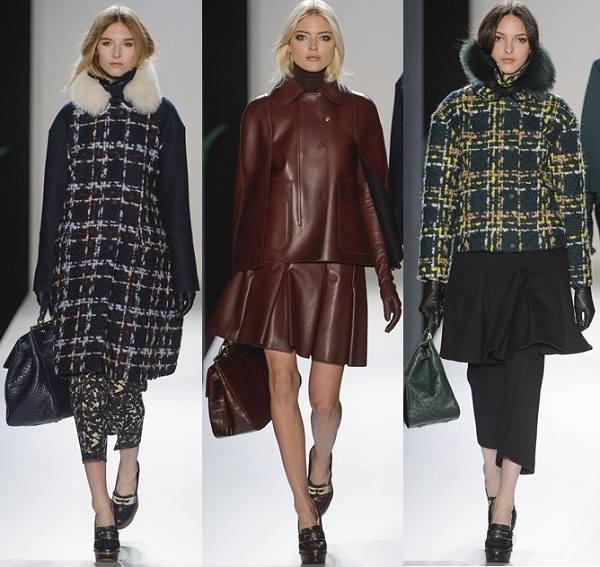 In fashion time, it was relatively decent start to the day with an 11am Mulberry show at Claridges, and we have to say, we needed the lie in! Woodland wonderland-meets the Nineties was big at Mulberry, as skater skirts over cropped trousers made an appearance, along with oversized tweed plaids on statement en outerwear in a whimsical woodland setting, complete with Mulberry fruits and a jaw-dopping butterfly and wild flower installation that adorned the entrance to Claridges. Dark hues of deep emerald, wine tones and black reigned supreme, and Mulberry;s signature botanical-inspired prints were splashed across form-fitting dresses. Outerwear was the highlight for us; we could happily take home every coat we saw!
Temperley London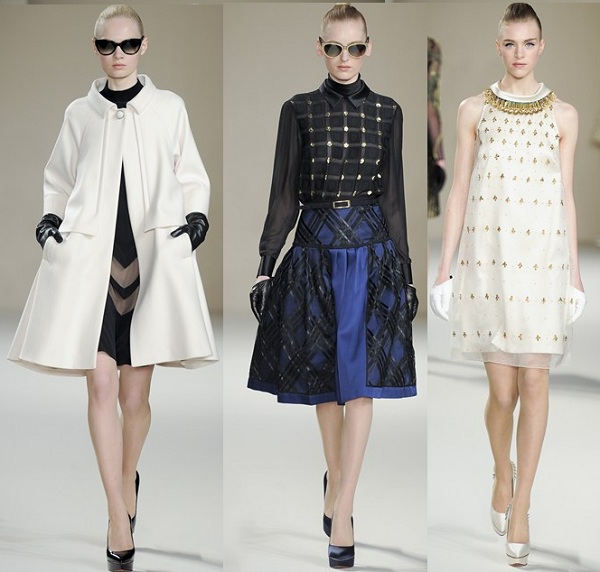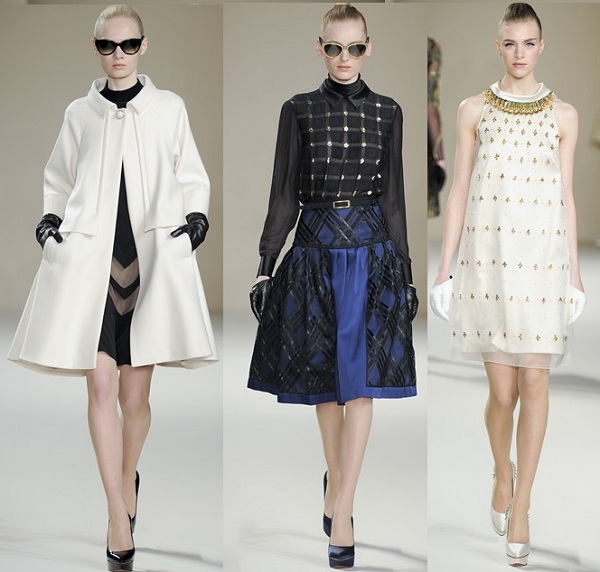 Temperley London is a Fashion Month favourite for us, and we couldn't quite contain our excitement when we were informed that Hitchcock beauty Tippi Hedren was the source of inspiration. In a bid to move away from being associated solely with occasion wear, plenty of flirty cocktail dresses made an appearance, with an emphasis on a more rigid structure, deeper colours and heavier fabrics. Cat-eye sunnies and Sixties-inspired boxy coats were a fitting homage to Hitchcock's heroine.
Topshop Unique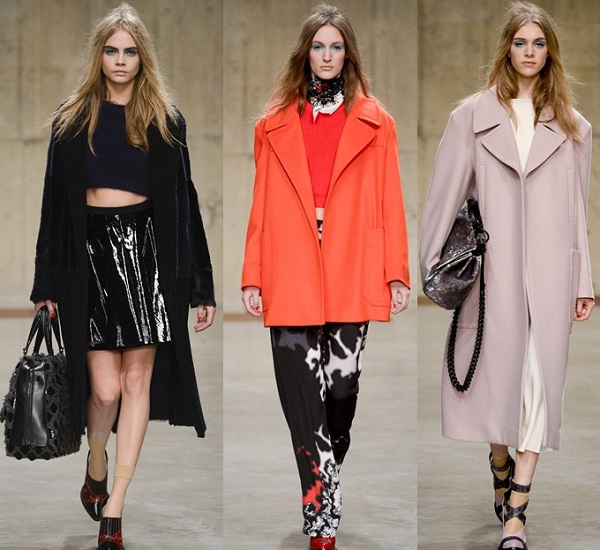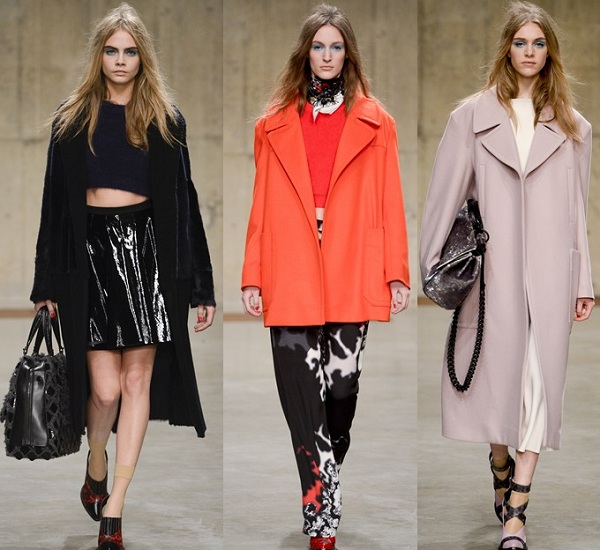 One of the most anticipated shows this side of the pond (naturally), the Unique show was quite the spectacle, with security guards turning Naomi Campbell (minus the phone throwing, of course) on press late to the show, at the Topshop Show Space in the Tate Modern! With the British high street hot on making headiness, Topshop teamed up with online giant Google to tap into the rapidly expanding world of digitised fashion, placing you on the runway by fitting hidden cameras in the models' bags, amongst other tech savvy quirks. Autumn/Winter 2013 saw a major return to the Nineties, with a dark palette, interesting textures and plenty of cropped tops and oversized silhouettes on display.
Matthew Williamson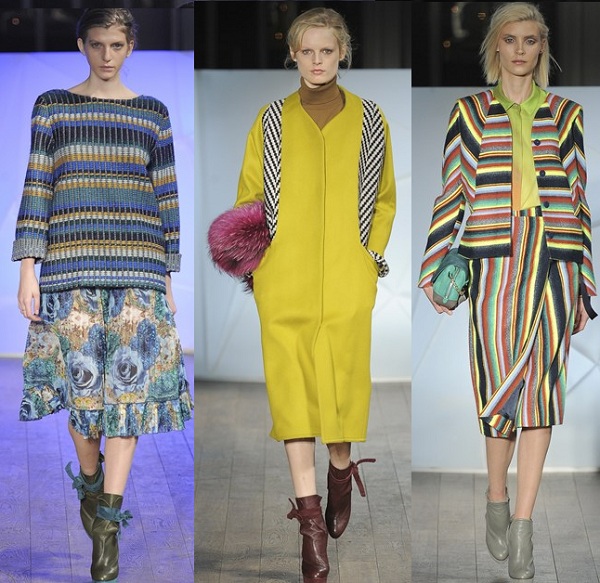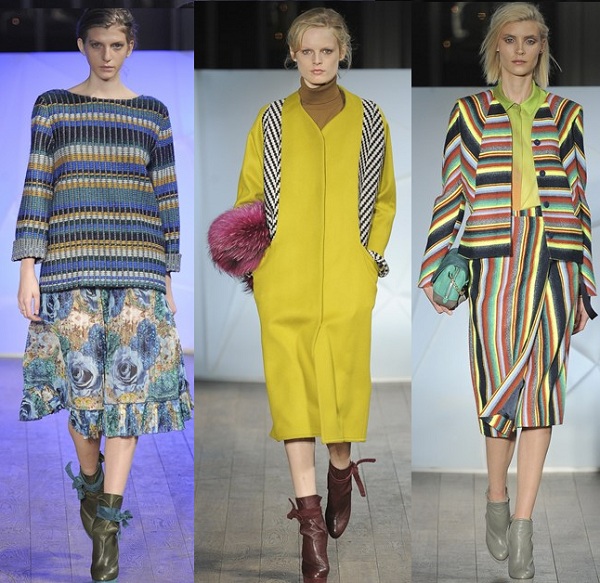 Inspired by The Northern Lights, Matthew Williamson promised to uplift the usually sombre mood of winter with bursts of energised colour in shades of acid green, teal and magenta. Bringing a little summer to winter, block colours were fashioned into strong shapes, accented with a multicoloured stripe and riotous floral prints. Frill hem skirts were paired neatly with loose-fitting knits, and statement outerwear was another key element of the collection. A welcome and zingy addition to autumn/winter's pared down palette.
Jonathan Saunders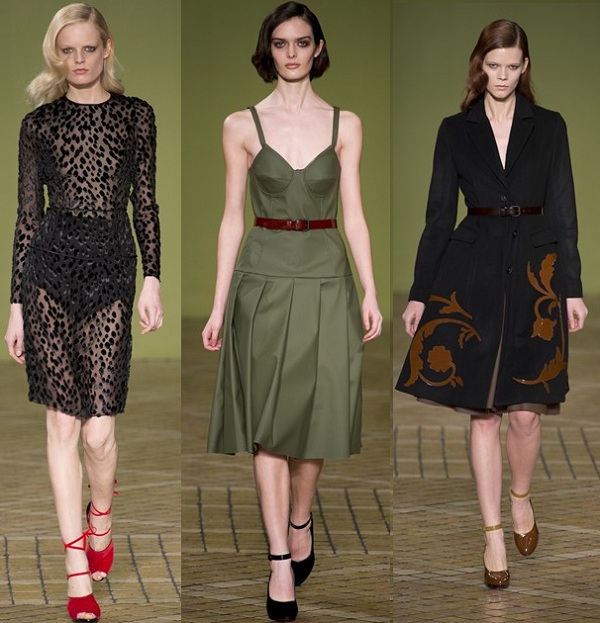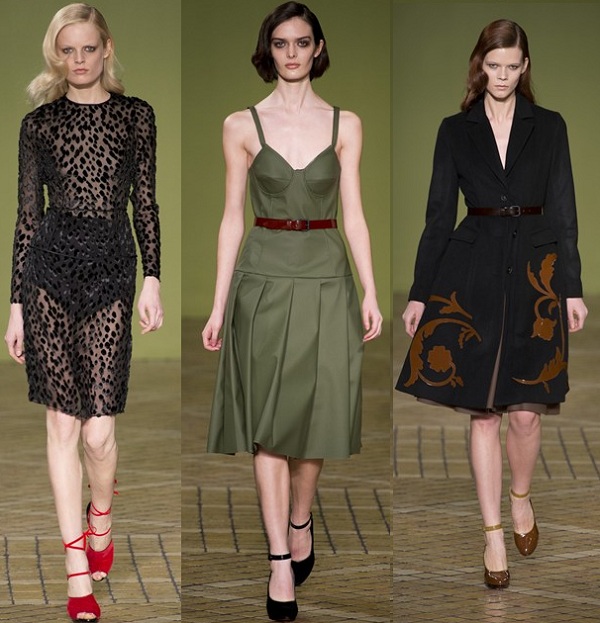 Citing Fifties pin-ups and British icons as inspiration, Jonathan Saunders' autumn/winter collection took to celebrating the female form. Prim-yet-sexy and soft-yet-subversive were the undertones to Saunders' designs, with rigidly belted coats, bustier-style, Fifties-inspired dresses and plenty of patent corset inserts to enhance and accentuate the waist. Gorgeous shades of dirty green mingled perfectly with shots of red, pink, orange and black for a collection that spoke volumes about where Saunders had been, and where he was headed.
Marios Schwab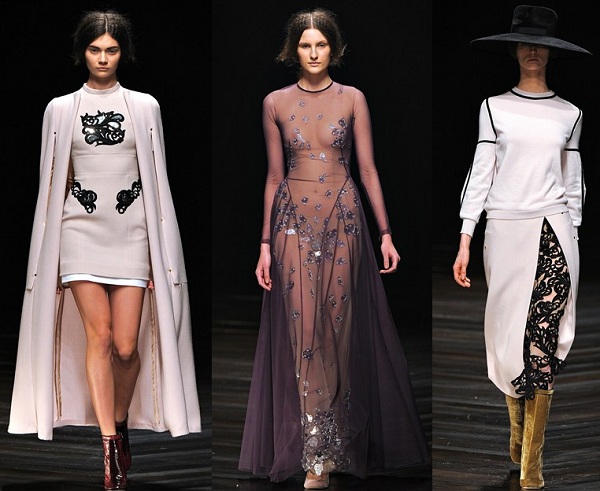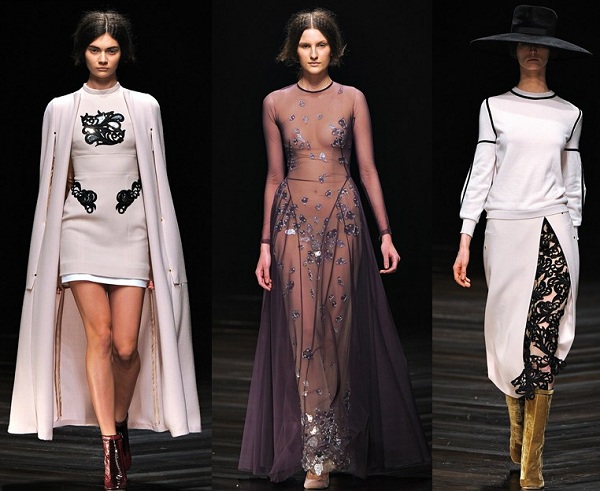 The Superwoman of the catwalk returned to the fore, thanks to the abundance of beautiful capes at Marios Schwab. Playing with a colour palette of deep berry, pistachio green, nude and grey, Marios splashed intricate, calligraphy-inspired embroidery over centre-split patent skirts, form-fitting short dresses and wooed with long-line lace jackets worn over bright dresses. Barely-there gowns; modesty covering embellishment and sexy thigh-slit silhouettes reigned supreme; definitely a collection we cannot wait to see spill on to the red carpet.