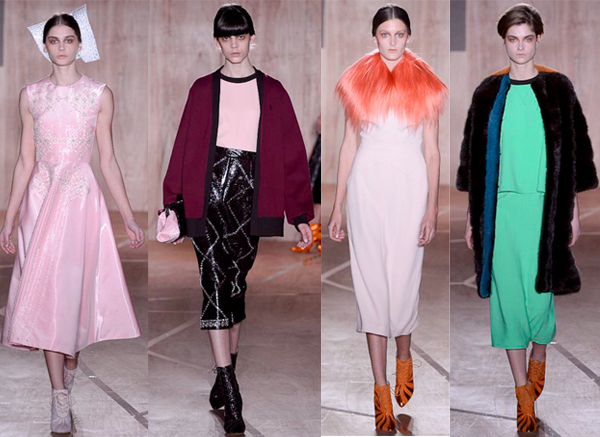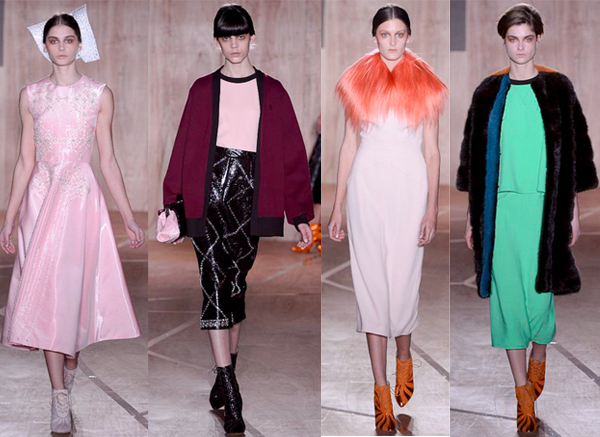 This is it guys – London Fashion Week is over for yet another season, and boy has it been eventful!
We've barely had time to sit down and properly reflect on all the shenanigans of the last five days, but we have a feeling the autumn/winter 2013 offerings that were presented to us in the trendiest and most stylish London locations are going to stay in our minds for a long time.
Let's not get too nostalgic just yet though, we still have all the action from the fifth and final day to discuss, with collections from the likes of Roksanda Ilincic, Ashish, Lulu Liu and Aminaka Wilmont all making their way down the catwalks. Here are some of our highlights from Day 5:
Ashish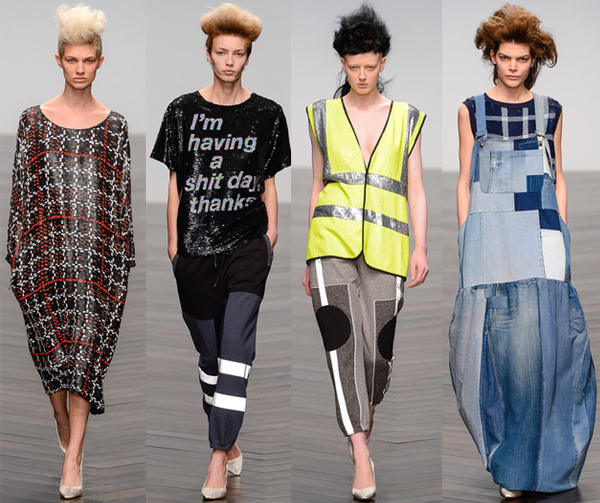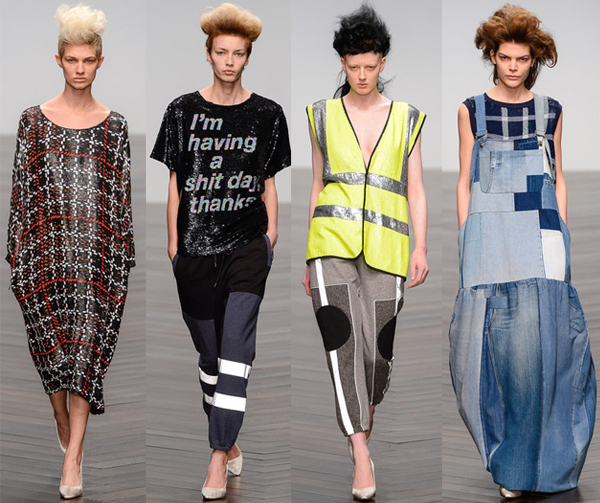 We knew Ashish had something special lined up when the yellow high-vis jacket came out onto the runway first, and we weren't wrong. There was a definite construction worker theme going on with the dungarees and patchwork/lumberjack-inspired pieces but that doesn't mean there was a shortage of glamour. Au contraire, we were very satisfied with the amount of sparkles in the collection, and the slogan tee in particular was a particular fave. What can we say, we like clothing with a little bit of attitude!
Aminaka Wilmont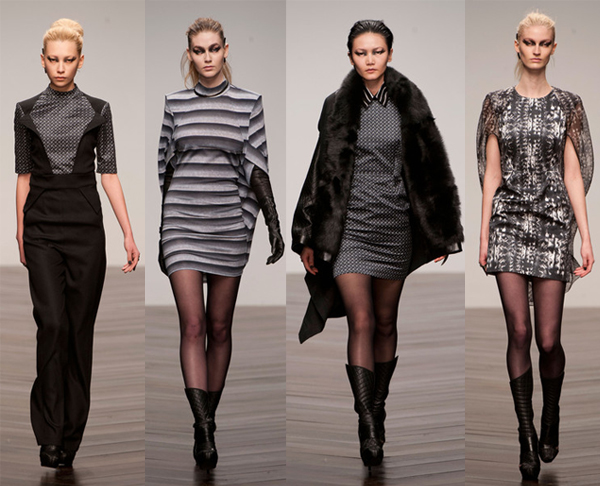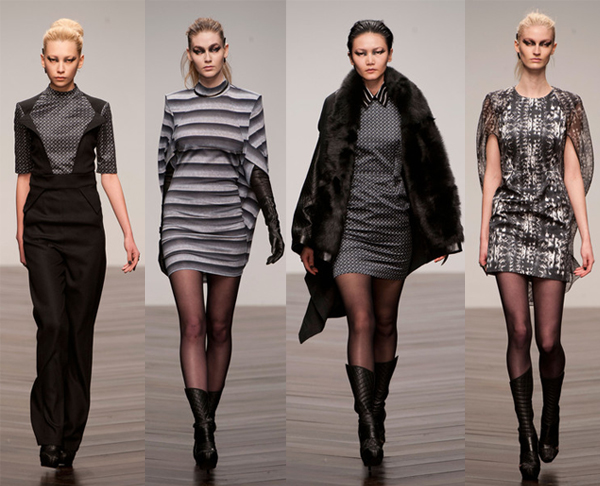 The jet black invite – and the fact that the pair are quite keen on keeping colour palettes sinister and minimal – gave us a clue about what to expect and we were more or less spot on. The collection was fierce and fabulous, and there was tons of attitude to boot. Dramatic eye make-up, disheveled "don't give a ****" hair and dangerous leather in abundance.
Roksanda Ilincic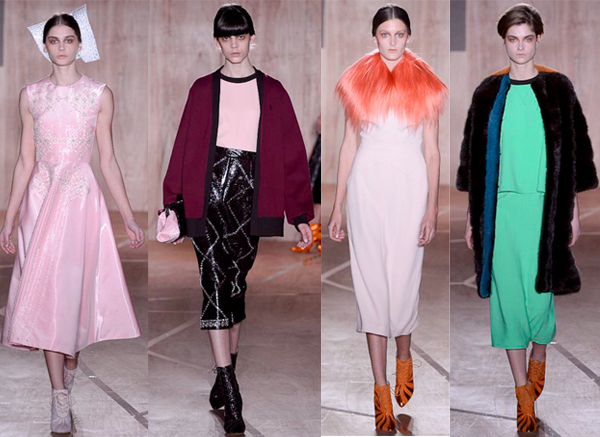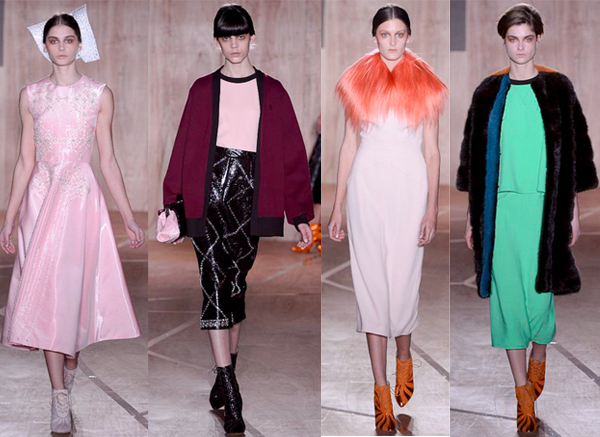 Lulu Liu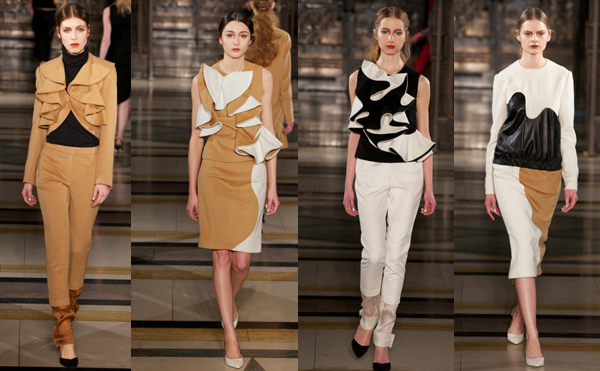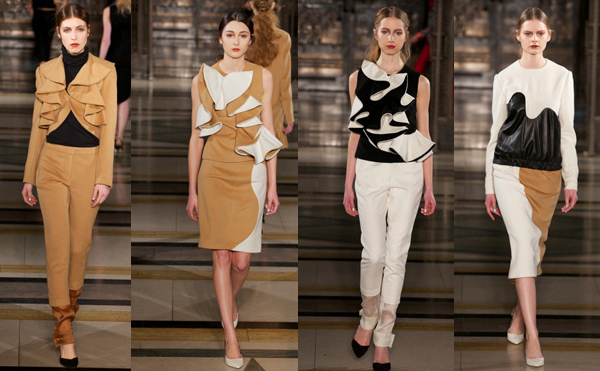 A Vauxhall Fashion Scout favourite; Lulu Liu made the autumn/winter 2013 season warmer and more welcoming than other designers who went for the harsh approach. The camel tones found in the collection were welcoming and flattering, but we loved the random red infusions that crept into the collection too. Romantic, chic and feminine, with a versatile blend of textures and prints. [Images]