Last Updated on 28th February 2013
[noskim]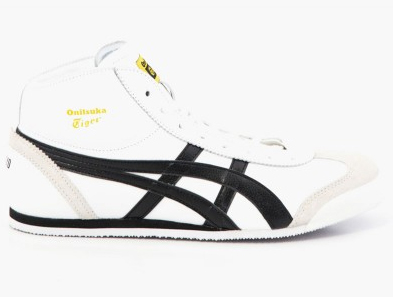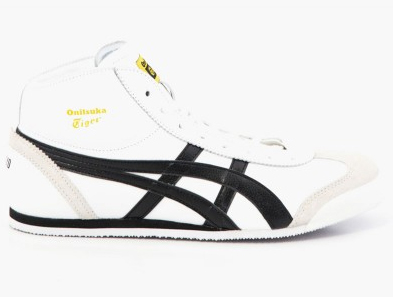 It's no secret that trainers are making a huge comeback. Since Britain proudly hosted the Olympics last summer (hard to believe so much time has passed since the Opening Ceremony, isn't it? Or is that just us?) sportsgear and workout-wear has been more popular than ever.
We won't lie – up until about 12 months ago we used to be self-confessed "trainer snobs", in the sense that we didn't regard anything remotely sporty as fashionable. However, Stella McCartney has since set us straight and changed our minds forever. Therefore, it IS possible to look stylish while getting fit at the same time, and there are lots of items on the high street and online to prove it.
If one of your New Year's resolutions was to get fit by jogging or running, then these black and white Mexico Mid Runner trainers are essential for you. We say "you" because we broke that resolution when we became newly addicted to the popular American TV show Girls and would rather spend an extra half an hour in the morning catching up on the new episodes as opposed to running, but it's not too late for you!
These trainers provide you with the utmost style and comfort while working out, come in a cool monochrome colour palette, and will only set you back $179.99 – best of all, as they're over $50, the delivery is absolutely free. That's a nice little cherry on top, isn't it?
[/noskim]