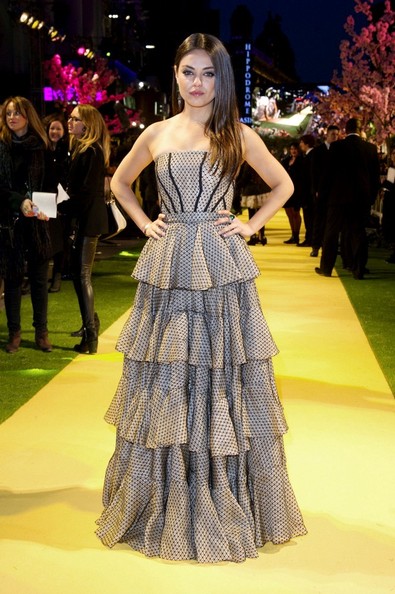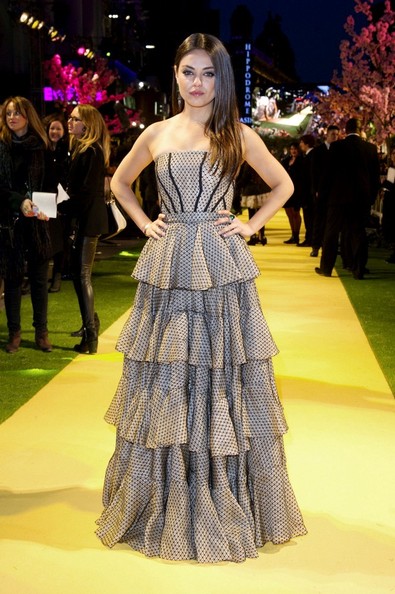 It could've gone very wrong, but this week's Best Dressed look took us by surprise. Mila Kunis in a spring 2013 Alexander McQueen gown at the London premiere of Oz the Great and Powerful, that is.
The stunning actress wore a tiered lace tulle gown on the 'yellow' carpet at the Leicester Square premiere, looking every inch the glamorous A-lister, and as far removed as possible from her evil onscreen persona, The Wicked Witch of the West, in the forthcoming film.
With her glossy locks down, sensuous eyes against a subtle makeup palette and minimal jewellery, the strapless gown injected some fun where we've normally come to expect tried and tested formal attire. The tiered style gives Mila's look a youthful twist, and the cinched in waist stops the gown from swallowing up her petite frame.
Although an up-do wouldn't have gone amiss atop this look, Mila still gets top style marks from us!
Does Mila Kunis's look get your vote?