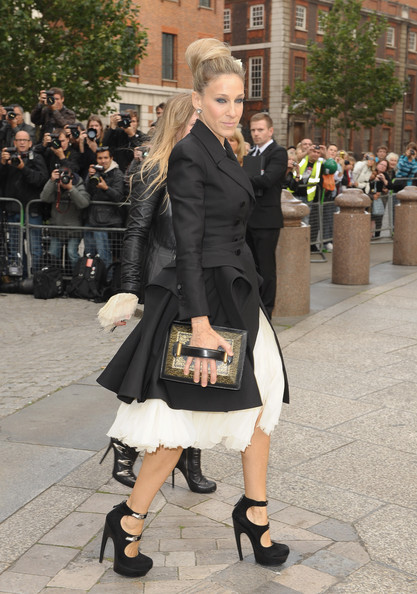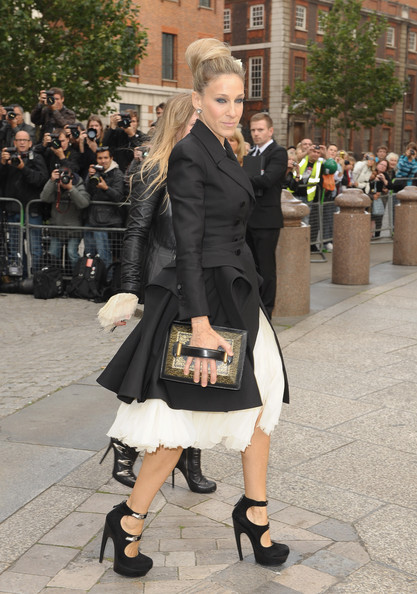 We loved a good bargain, especially when that bargain comes in the form of a delicious pair of heels, but we might have to think twice in future thanks to some wise words from Sarah Jessica Parker.
"For ten or so years, I literally ran in heels," SJP told Net-a-Porter's new mag, The Edit. "I worked 18-hour days and never took them off. I wore beautiful shoes, some better made than others, and never complained."
"But then I did I Don't Know How She Does It, and I was very thoughtful about my whole wardrobe and said, you know, Kate Reddy could not afford really good footwear. So I got lower priced shoes and the bottoms weren't leather, they were plastic, so I slipped a couple times, twisted my ankle.
"I went to a foot doctor and he said, 'Your foot does things it shouldn't be able to do. That bone there… You've created that bone. It doesn't belong there.'"
Yikes! Well, there you go ladies – we've officially found a valid and logical excuse to splurge on designer shoes (like the ones in the pic – yum!) as opposed to cheaper knock-offs. Thank you SJP!