Last Updated on 13th March 2013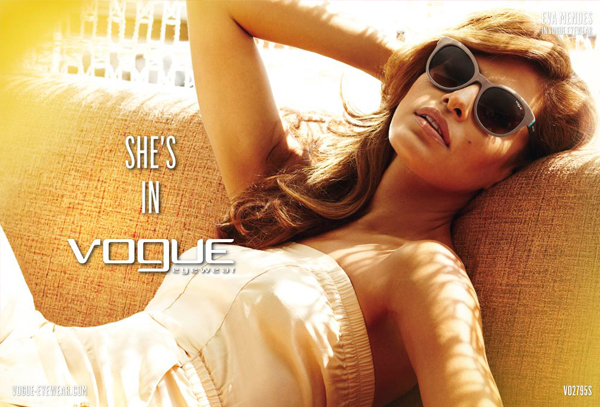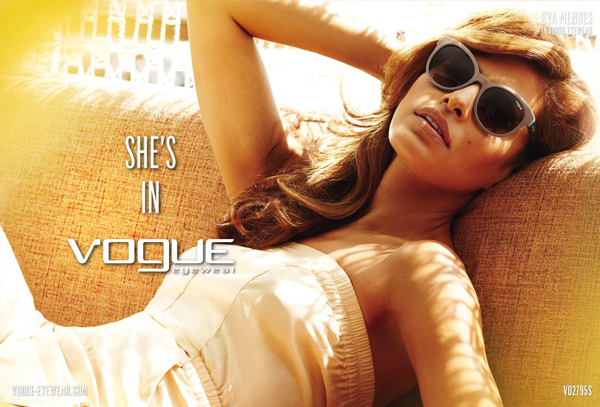 Kate Moss did a cracking job of modelling Vogue Eyewear, so you might think it would be hard for her replacement to live up to expectations… but not when her replacement is none other than Eva Mendes!
Eva was shot by Mario Testino in a gorgeous West Hollywood setting for the spring/summer 2013 campaign images, and is oozing glamour, elegance and all-round sexiness in each and every pic.
"I really love glasses," Eva said.  "Whether they are prescription glasses or sunglasses, they are an extension of your personality and such a fantastic accessory I love to mix and match and play with different looks, depending on my mood and my outfit.
"My favourites are frames that have a slightly retro feel, specifically a little wink to the 50s, 60s or 70s. I've only recently had to have prescription eyeglasses, and honestly, I love it!"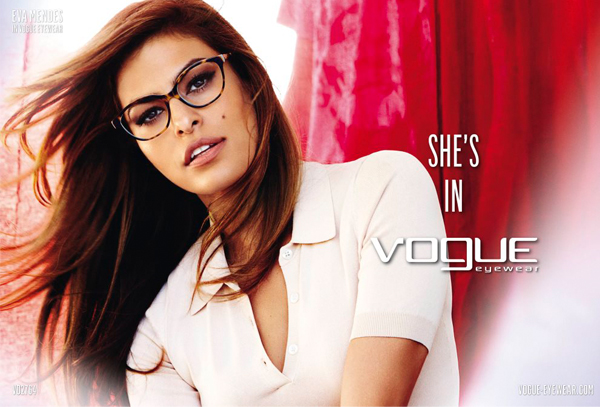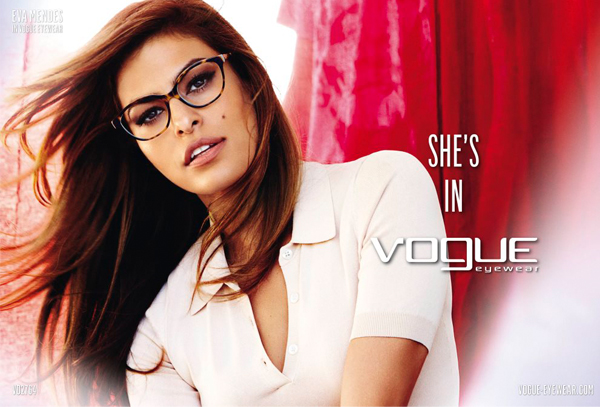 We would too if we had all those fabulous frames to choose from! Do you like Eva's campaign?