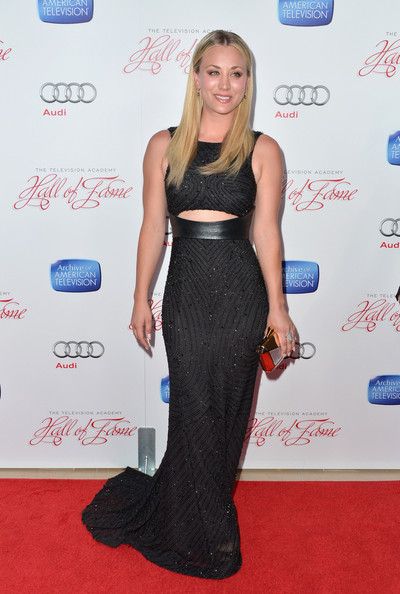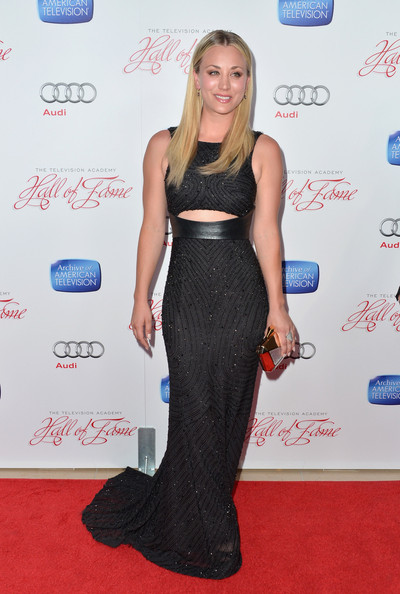 Big Bang Theory actress Kaley Cuoco loves her some fairytale Princess gowns when it comes to big red carpet events (do you blame her?) but she opted for something far sleeker and sexier last night.
Kaley – who hosted the People's Choice Awards earlier this year – was hosting the Academy of Television Arts & Sciences' 22nd Annual Hall of Fame Induction Gala (quite a mouthful, we know), and opted to wear a stunning Monique Lhuillier dress from the autumn/winter 2012 collection while arriving on the red carpet.
Considering Monique Lhuillier has some of the most wow-worthy, magical Princess dresses available, we're pleasantly surprised to see Kaley in this number. It's sexy, age-appropriate, fashion forward – not to mention totally flattering.
We love the hairstyle, especially as it was similar to the one the catwalk model sported, but a statement bold lip wouldn't have gone amiss. 9/10!