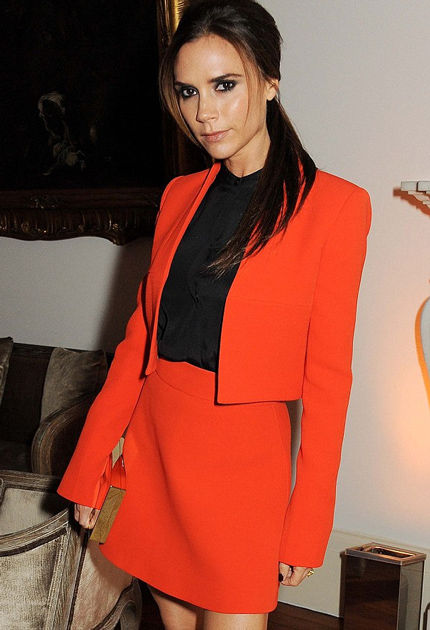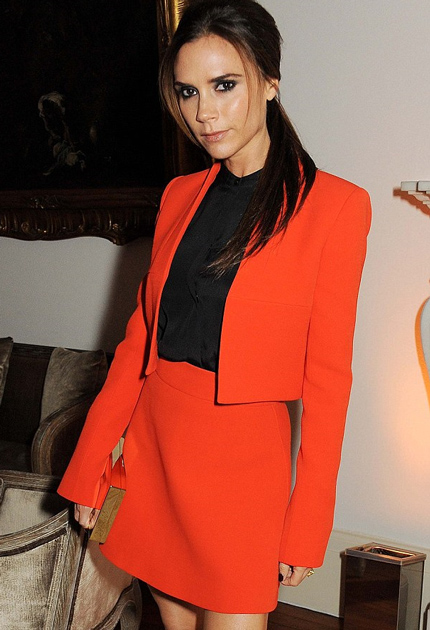 Looks like the only orange colour Victoria Beckham will be sporting will be the form of a piece of clothing or accessory, as she has sworn off the fake tan for good. We guess that means there's more tanning products on the shelves for the cast of The Only Way is Essex!
"Being overly tanned is very ageing and, dare I say it, a bit footballer's wife," she reportedly told Hello! magazine. "Embrace your natural colour!
"Turning orange is definitely a look from my past."
So what's in VB's make-up bag nowadays, you ask?  Well, she's reportedly switched her fake tan to an £11 body cream by Weleda, which we bet her skin and bed sheets are far more grateful for.
Are you a fan of the pale and interesting look or are you more into the whole bronzed goddess thing? Let us know your thoughts!
[Telegraph] [Image]