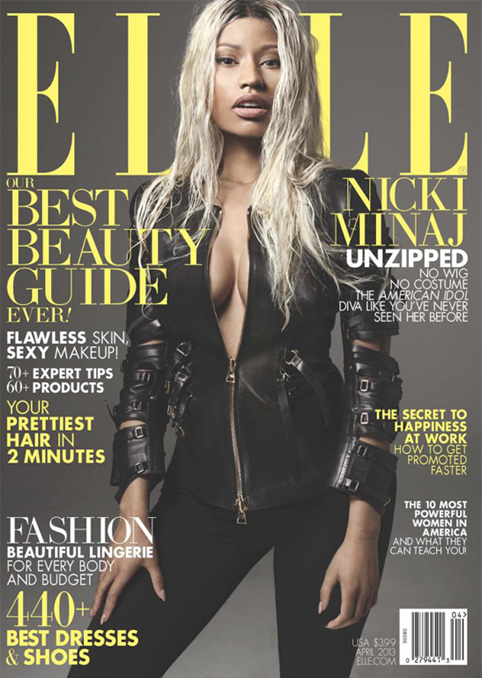 Nicki Minaj, who is is seldom seen without her war paint, has had one heck of a make-under for the Elle US April issue… and it's not even restricted to the cover – she's au natrurale in the entire shoot! Who would have thunk it?
"When I saw myself with barely any makeup at, it was such a… like, I'm so, so attached to my pink lipstick, it's hard. I feel that it's become a part of me," she said in the mag. "To go in front of the camera, without pink lips or big ol' crazy lashes- you know, nothing – I felt naked. It was scary! So this photo shoot was a real accomplishment in my eyes."
We're proud of you, Nic. And best of all, she still manages to look fierce and sexy without a full face of make-up, green hair, and all other eccentricities. Nicki was shot by Thomas Whiteside and styled by Joe Zee; do you think they did a good job?