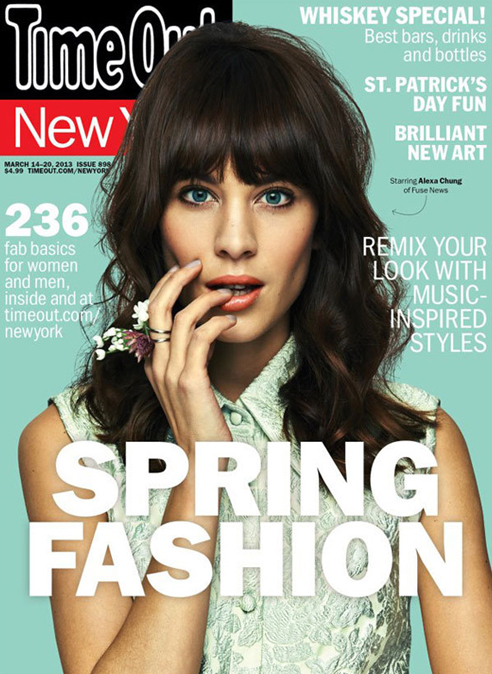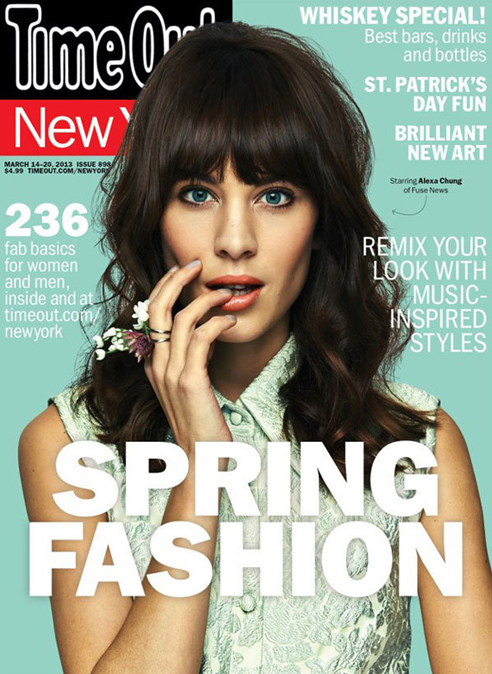 It's been a bit quiet on the Alexa Chung front these days now that she's spending more and more time in New York. Sob! However, one perk of the 29-year-old presenter and general it girl moving to the Big Apple is that her wardrobe has a whole new lease of life and we get to see her tackle more trends than the British weather might permit over here.
"I find spring and summer in NYC particularly difficult to dress for because my style is absolutely based on layering," she told Time Out New York magazine. "When I can't do that, I don't understand what I'm going to do. I hate anything sexy, and I hate a lot of flesh showing, but there's no other option. If I could walk around in a bikini I'd be okay, because it's that hot."
Alright for some. You can read more great fashion quotes from Alexa in Time Out New York's spring fashion issue, including her style philosophy and her current style obsession… hint: it's all about comfort!
"Well, today I turned up in my pyjamas, so that is sort of an indication of where I'm at, clothes-wise," she continued. "I'm on TV every day so I have to wear a full done-up outfit, so when I get home I'm really focused on jeans, sweatshirts and comfort."
Sounds good to us! Check out Time Out New York to read more!