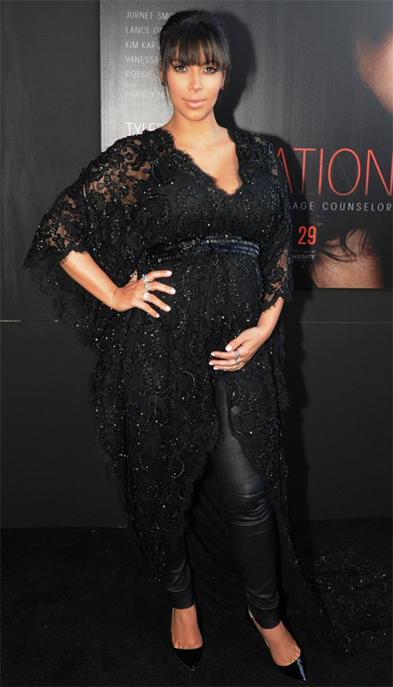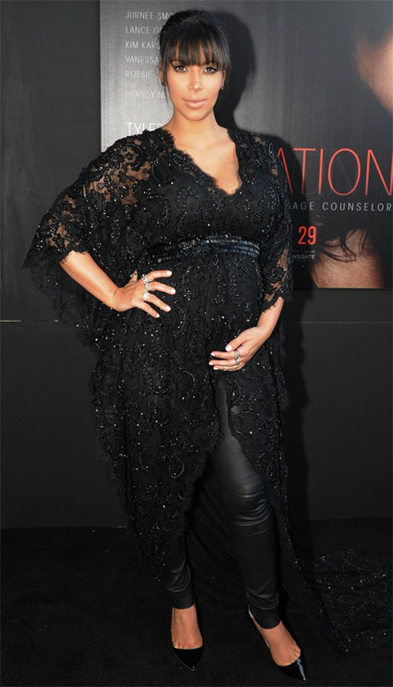 We seem to remember Kourtney Kardashian being the epitome of "pregnant and blooming" when she was respectively carrying little Mason and Penelope, but her sister Kim appears to be finding it a bit more difficult.
While Kim Kardashian still has the good old pregnancy glow and is sporting a very visible, healthy bump at this stage, she has admitted that it isn't quite as easy as she anticipated.
"Being pregnant is not as easy as my sister made it look or as my mum has made it look," she told E! News.
"It's a little painful. I've gotten sick a couple times. It's getting a little bit more difficult to get around.?I like to be active but I've been chilling out. I took a week off, just to rest and it was amazing."
And as for her pregnancy cravings? "I'm craving carrots and ranch dressing," she said. "I used to love sweets, I used to love chocolate, can't even eat chocolate!"
Imagine that – a life without chocolate?! We think we'd struggle too! What do you think of Kim's latest red carpet look by the way? Is it a good maternity choice or should she have gone for something else?