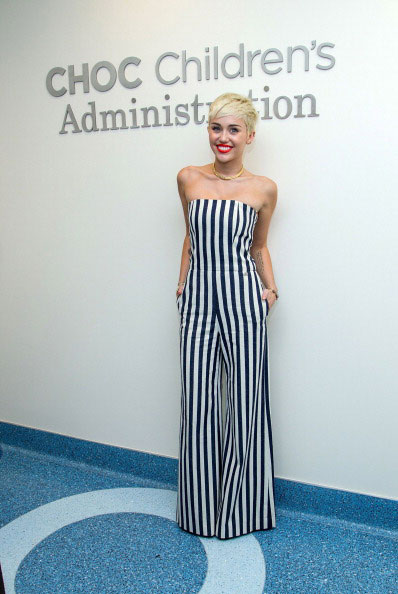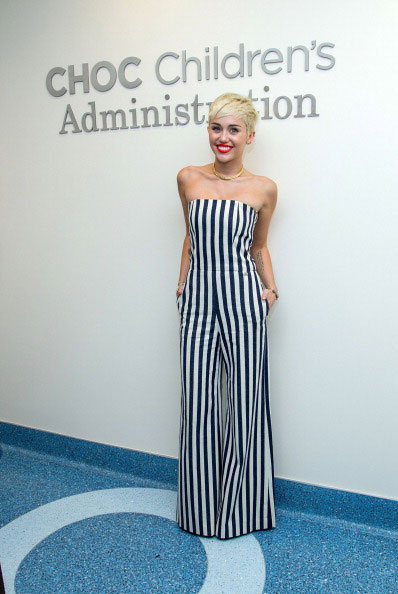 We get the distinct impression Miley Cyrus wanted to be noticed when she attended an event at the CHOC Children's Hospital in California, don't you?
She probably knew that people were going to be talking about her anyway (her on again/off again relationship with fiancé Liam Hemsworth is a hot topic of conversation right now) but now she's given everyone a whole new reason… her outfit! We'd want people talking about us too if we looked like that!
Wearing Chanel is always going to get you noticed regardless – there's something about stepping out in a finely crafted Chanel number that just commands attention – but we think this striped jumpsuit takes things to a whole new level. Especially with the added wow factor bonus of the bold red lips.
We love this look – it's current, youthful, season and occasion appropriate… and Miley nails it with her flawless body and winning smile. That should definitely show Liam what he'd be missing!
[Image]