Last Updated on 27th March 2013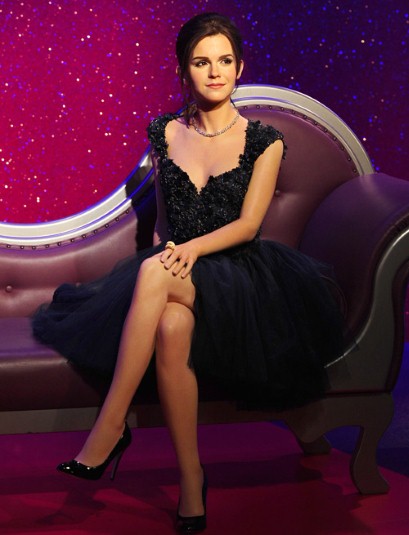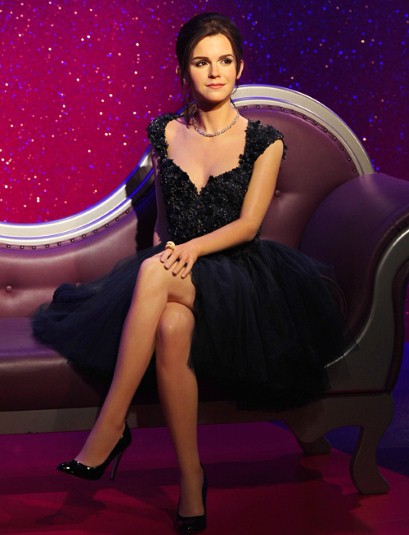 Think Emma Watson looks porcelain-perfect in the pic above? That might be because you're looking at a picture of her brand new waxwork which has just been unveiled at Madame Tussauds in London. Pretty uncanny, right?
Emma's waxwork presents the beautiful actress at her best, and we can't fault the outfit which chosen for it either – a chic backless black dress designed by Elie Saab!
If you cast your minds back to December 2011, you may remember that Emma actually wore the autumn/winter 2011 dress while attending an event for Lancôme. We reckon it was one of her finest sartorial choices to date, so kudos to the Madame T's gang for choosing it. And of course Elie Saab's generosity for donating it.
Do you like Emma's waxwork? Will you be going to Madame Tussauds to see it?