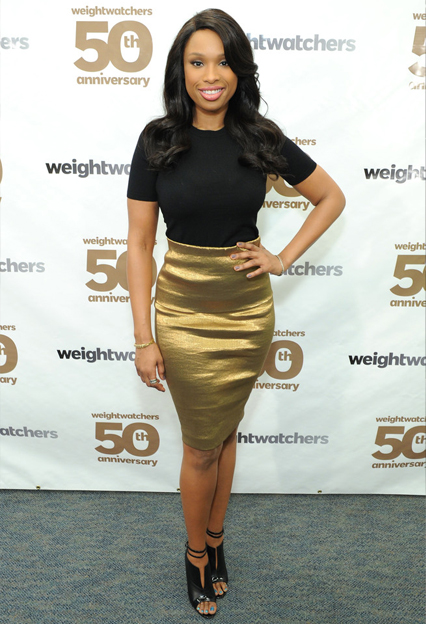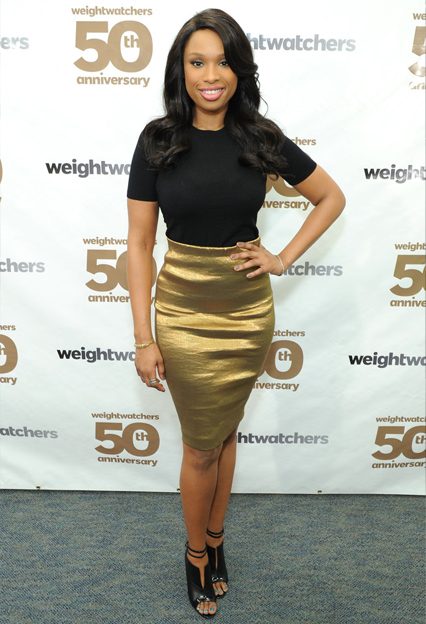 If there's one celeb who is walking, talking (and singing!) breathing proof that weight loss works when done right, it's Jennifer Hudson. Hence why she was the guest of honour at the Weight Watchers milestone 50th anniversary dinner in New York last night. We couldn't think of a more appropriate spokesperson, could you?
Jennifer looked divine in her getup, keeping things simple with a plain black top and figure-hugging metallic high-waisted Donna Karan skirt. We'd want our curves to be evident if we had her hot bod, too.
This look is also proof that it's possible to show off your figure without overexposing yourself – chic, classy, everything we love about J-Hud in a nutshell basically. Plus, we adore her natural make up and soft, wavy hair. Top marks!