Last Updated on 19th October 2013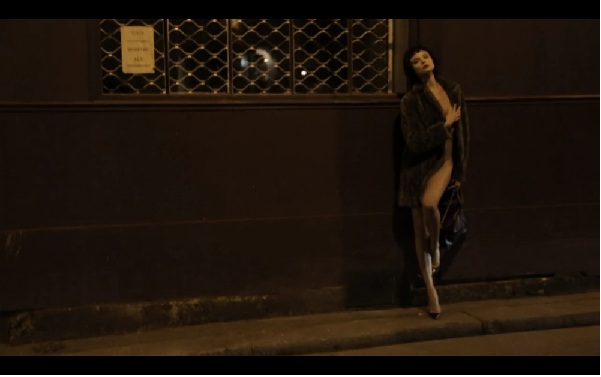 I suspect when designers release their seasonal campaigns to match what the fash pack feasted their eyes on during fashion month, they prepare for both a backlash and endless praise.
Endless praise from their main advertising buddies, who create bumper issues spilling with lithe models sprawled across a beach, or, if we're talking about the Dolce duo then 'real' Italians having a good time. And naturally, a backlash from those more critical of the brazen approach fashion stories take.
One in question this week is the latest video from luxury French fashion house, Louis Vuitton, the collaborative effort of Katie Grand and film maker James Lima (see video below) showcasing the models in runway looks from the autumn/winter 2013 collection. But it isn't the negligee-inspired outfits that resulted in an outcry, but rather that the actions of the models – many in a state of drunkenness and undress – roaming dingy alleyways and being accosted by suspect, slow moving cars.
Accused of glamorising prostitution by a letter in left wing newspaper, Liberation, the short film is charged with "assimilating luxury with the world's second most profitable criminal activity after drug trafficking". Now this isn't surprising, given the industry's habit of flirting with fire and redirecting often dangerous ideals in a playful, light-hearted way, dressed up in the froufrou of fashion.
But such criticism also gives rise to many other aspects of fashion that raise more than a brow. Firstly, Katie Grand is a name synonymous with the alternative and ever so risqué this side of the Channel, and her tome, LOVE, doesn't strictly abide by pre-watershed rules. With this in mind, the nature of the short film becomes more understandable: Grand pushes normality and ideals to their limits (lip-locking models, a near naked Kate Moss). After all, she is the woman who famously convinced a six month post-birth Liz Hurley to pose nude on the cover of POP.
However, let's forget the directorial eye behind the film and focus on other references fashion makes to sinister industries and practices that seemingly go unnoticed. The fetish/dominatrix trend that encapsulated the minds of the fash pack a few season's ago saw designers dabbling with PVC, tight leather, whip-like contraptions and a strong focus on the erogenous zones. If this isn't a crude 'sexing up', then what is?
Sex and sexuality has filtered its way into the main fashion arena, be it in a distilled, slight nipple baring display on the runway form, or a full throttle video showing what seems like a typical Friday night scene in any city: girls in short dresses, intoxicated, stumbling into taxis on their way home, if not hot-footing it in heels.
The instant degradation of women cannot be reduced to Grand's work just because a high power fashion house is behind the work. Critics are quick to fire down the industry's disregard for sensitive matters, but in a time where celebrities with an excessive social media audience choose to promote real drugs, nudity and the turbulence of 'loving' relationships, a staged film is the least of our concerns.
Check out the short film in the firing line below, and let us know your thoughts.