Last Updated on 19th October 2013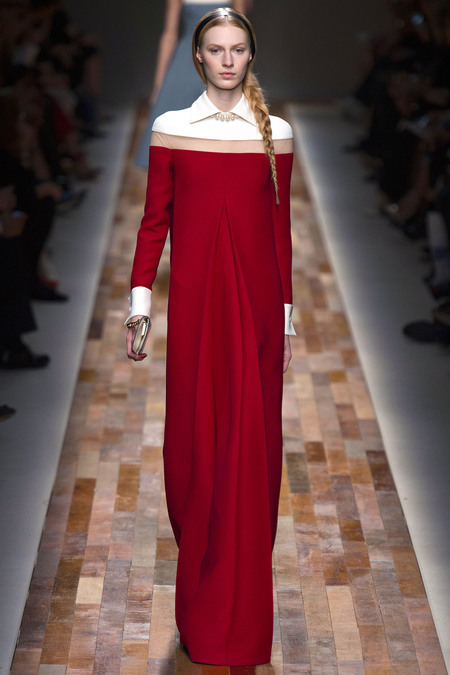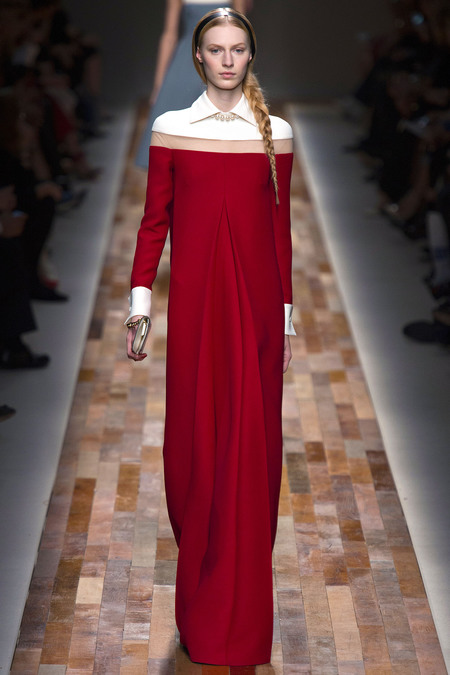 Blogs, street style snaps and all manner of magazines repeatedly drill into us the message of individuality, and how to dress for YOU. You seek inspiration from someone's garish-but-perfect style, or you emulate that of your high status ideals.
But ultimately, whether your choice is one of a thigh-slashing mini and crop top, or a more Alt-esque, wrapped up silhouette, characterising your dress sense (in the literal sense) could mean treading a fine line.
And a fine line has been trodden for sure, on two very different accounts this week. Firstly, a piece by a revered fashion critic got us thinking, and not necessarily in the most positive way. Suzy Menkes' piece for T Magazine, ironically named 'A Modest Proposal', put across a rather limited view on the choice to go about our daily business, skimpily clad. The reference to "slut" style and stating that it " takes a certain courage and conviction to try simple, covered-up clothes" is quite a narrow view from someone with such an expansive knowledge of fashion and its socio-cultural facets.
Wanting to dress demurely is a personal choice, and although Menkes' article suggests that the purpose of dressing a particular way is to attract the opposite sex – a dangerously suggestive statement – this only reinforces the sickening opinions in countries such as India, where heinous crimes against women are rife; that a woman out late at night and dressed in a mini skirt is 'asking for it'.
And on the note of crimes against women in India, the recent heartbreaking case of gang rape victim Jyoti Patel flung the nation's outdated laws and cultural views on such a despicable crime into the limelight. In the aftermath, several other cases of rape attacked have been globally reported, but it was a prototype put forward by a bunch of Indian engineering students that really begged belief.
Anti-rape underwear, a 'protective' gadget that, upon detecting undue force, uses a 'GPS-enabled device called Society Harnessing Equipment (SHE) to deliver up to 82 electric shocks and sends a text message to the wearer's parents or friends and police.'  Considered an upgrade from the chilli spray approach to warding off unwanted male attention, the sickening techno-lingerie approach is another blow for women, cementing the idea that men will always rape; YOU have to be careful.
Going back to Menkes, she refers to modesty preferring designers, such as Valentino, 3.1 Phillip Lim and Céline, but I don't think something as superficial as an ever-changing runway trend is a reflection of cultural attitudes to dress and crimes associated with sexuality. A longer hemline isn't a guaranteed protector against a sickening rapist, nor is a mini skirt a guaranteed attractor of such perpetrators.
If marrying fashion and the mechanics of a crime result in technically modified clothing and subliminal reportings on altering hemline lengths, then it's a worrying time for both the women of this world, and the inventors trying to better its future.
What are your views on 'decent' dressing and technological devices being used as mechanisms for preventing rape?
[Image: Style.com]