Last Updated on 8th April 2013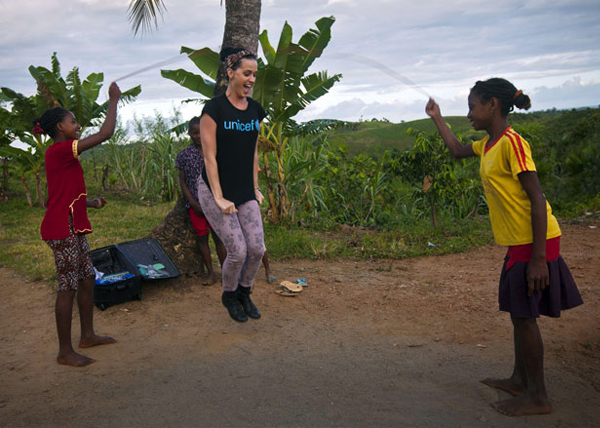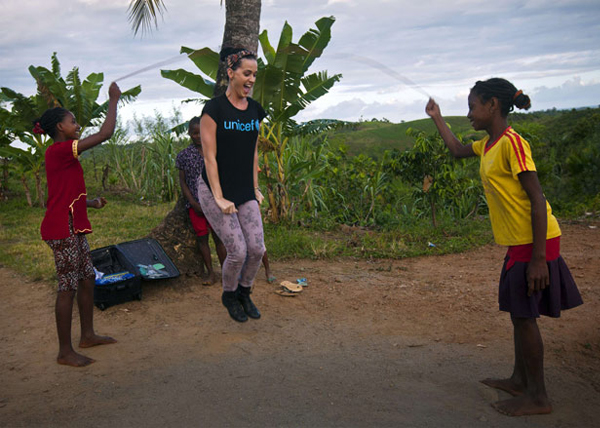 We love it when the celebs take time out of their busy schedules to do a bit of charity work!
Katy Perry has taken a leaf out of Angelina Jolie and Madonna's books by heading to Africa to raise money and awareness for UNICEF's work.
The singer stripped back her bubblegum pop outfits and toned it down to visit a child protection centre in Madagascar.
"In less than one week here in Madagascar, I went from crowded city slums to the most remote villages, and my eyes were widely opened by the incredible need for a healthy life – nutrition, sanitation, and protection against rape and abuse – which UNICEF are stepping in to help provide," Katy said about her trip.
"I am grateful to UNICEF for giving me the opportunity to see first-hand how their programmes make a real difference in children's lives. Support for UNICEF is saving children, I am a witness to it."
Way to go, Katy! Click here to learn more about the charity and donate.