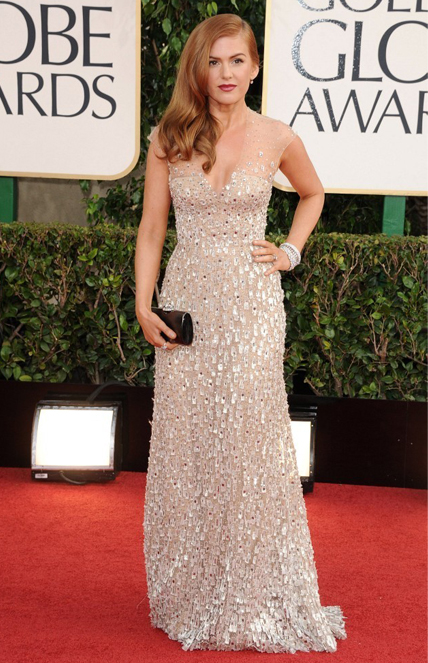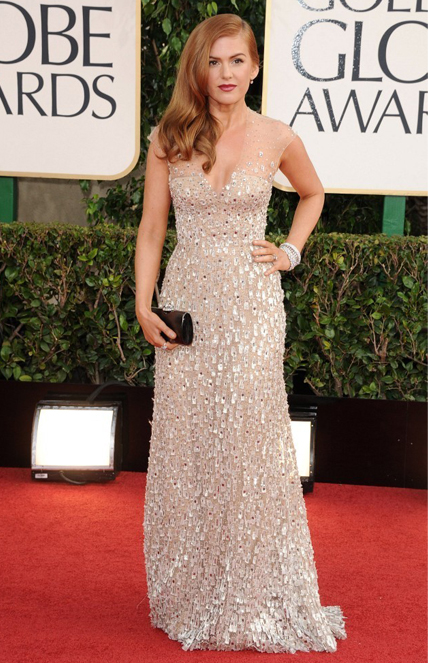 Here's a nice little insight into the celeb/fashion hierarchy…
Sacha Baron Cohen's sexy wife Isla Fisher has spoken out about what goes on behind-the-scenes in preparation of those big red carpet events, and apparently – as gorgeous as she looks – she doesn't actually get first dibs on the dresses!
"I have a stylist (Rachel Zoe) who styles Jennifer Lawrence and Anne Hathaway and whoever else," she said. "They get all the dresses first, and then whatever they refuse – there are few, since they hang on to all the dresses until the very end – the couple left to choose that no one wants, I get that rack.
"Usually it is the first dress that I try on that wins because I'm always in a rush. I'm happy to wear anything. When you look at my red carpet fashion choices, I'm always staying within my comfort zone – which is the opposite attitude I have to taking a role.'
We'd never have thought that Isla Fisher's outfits are someone else's cast-offs anyway – she's an expert at rocking it on the red carpet and owning whatever dress she has on!