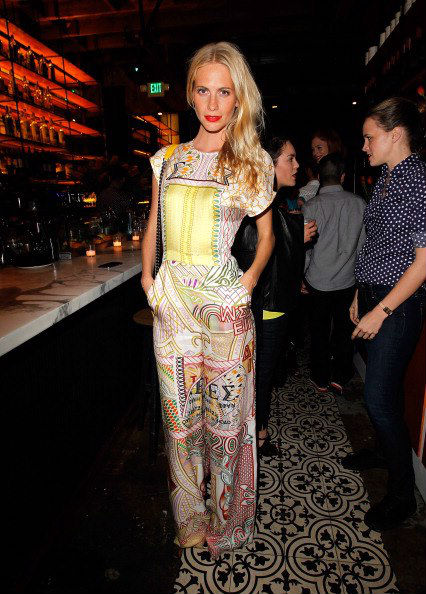 Cara Delevingne's gorgeous older sister Poppy showcased her style credentials when she arrived at the Vogue 'Triple Threats' dinner wearing a loud and proud Mary Katrantzou jumpsuit.
She totally owned the look if you ask us, with her side-swept hair effortlessly sweeping her shoulders and her bold red lippie adding even more vibrant colour to the ensemble. Those Delevingne sisters really are on fire!
We don't think this jumpsuit is for everyone though – for starters the trouser lengths would need serious adjusting, as us slightly more vertically challenged fashionistas might struggle with them. We would however recommend for something this colourful and daring for anyone wanting to make a serious style statement. That's exactly what Poppy Delevinge did, and look how well her fashion risk turned out!