Last Updated on 10th April 2013
[noskim]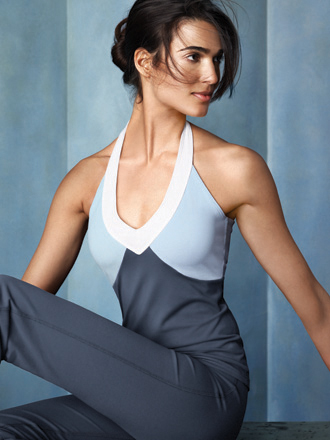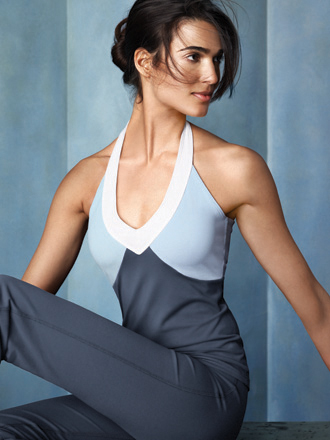 It's a great time to start looking after our slightly unloved bodies by eating well and getting active for spring. But when that amazing class you booked looms suddenly around the corner, will you have any clue of what to wear?
It's one thing being comfortable but it's another being stylish and confident in what you're wearing. Basically, in order to be a pro, you need to look like one first.
Aerobics
Aerobics is a popular choice for women who like routines and motivating music. Gone are the days of the 80s leotards and sweatbands, so instead show off your dancing talents in a loose top that doesn't restrict your movement, and accompany with a pair of workout leggings. Sweaty Betty has some great legging options that are designed to flatter your silhouette while you work out.
Running
Running can cause vigorous movement in areas like your stomach and chest so comfort is key when it comes to picking the right sportswear. Start by choosing a sports bra that will support you while you run. Marks and Spencer supply a wonderful range of bras designed for different activity levels.
Yoga
For yoga, you will need clothing that allows you to stretch into all those difficult positions. To achieve this in style, opt for a soft lightweight tee or vest in your favourite colour. Darker colours are usually more flattering as they streamline your body and disguise the look of sweat. Workout leggings are also the best option for yoga as they won't restrict your movement.
Table Tennis
Whether you're a fan of outdoor tennis or table tennis, there are plenty of outfit ideas for both. However table tennis requires less movement than regular tennis, meaning that your clothing can be kept a little more casual. You could throw some moves around your local table tennis club or visit somewhere like Bounce London for a more social Ping-Pong experience. For a fun competitive game, get your friends into teams and choose different colours for your outfits. Remember to keep your outfit fun if you are playing casually and perhaps look out for t-shirts with quirky designs.
Netball
You may still be having nightmares about the netball uniform you wore at school but fear not, netball is all grown up now. Whether you have joined your local club or regularly hire out a court with friends, a team vest and a netball skort (skirt combined with shorts underneath) are still basic pieces of clothing to play in. You can choose colours that flatter you but make sure you have a pair of practical trainers to run in. Sports direct have a huge range available. Bear in mind that netball can be quite intense so looser clothing is always a safer option.
[/noskim]