Last Updated on 12th April 2013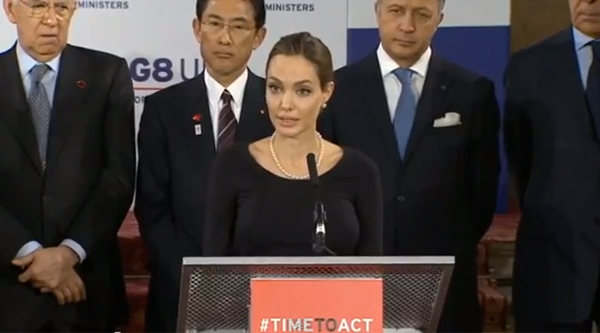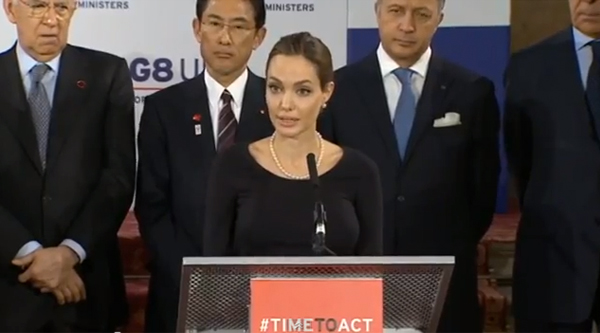 When she's not looking after her large brood, filming her next big Hollywood picture, or gliding down a red carpet with one leg out, you can almost guarantee that Angelina Jolie is out somewhere in the world doing good.
We had the pleasure of welcoming Ange into our fine Capital yesterday (not us personally, unfortunately), as she gave a moving and informative speech at the G8 summit in London against sexual violence in conflict. £23 million has been invested into the cause, with Britain contributing £10 million of it.
"International political will has been sorely lacking," she said in the speech. "But today I believe that their the victims' voices have been heard, and that we finally have some hope to offer them.
"I look forward to campaigning with William Hague at the UN and I call on other governments to make this cause their priority. If they do, this will be the start of a new global alliance against warzone rape and sexual violence."
Watch the full moving speech below.