Last Updated on 19th October 2013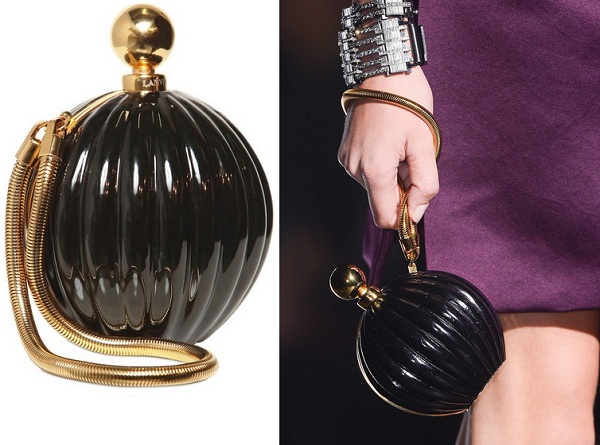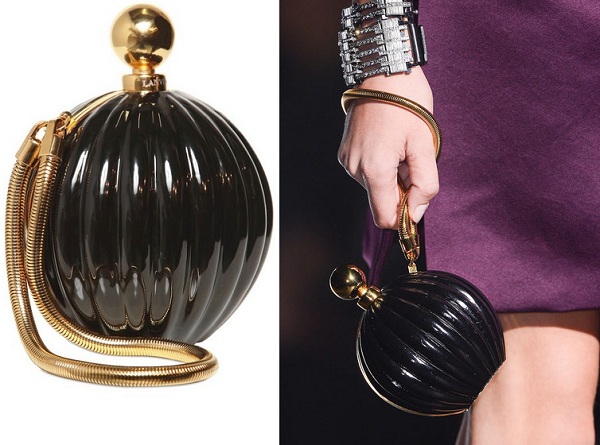 Accessories by the French fashion house, Lanvin, are the epitome of unadulterated glamour. Pricey, luxurious and with real season-transcending value, Lanvin's super-statement jewels and hand-held box clutches are an A-list favourite, with everyone from J-Lo to Emma Stone and Demi Moore die-hard fans.
So when our peepers landed on this week's Yay or Nay piece, it's safe to say we were more than enthralled – and not just by the price tag! Capturing the essence (pardon the pun) of the Parisians' flair for fashion, the Enamelled Resin Perfume Show Clutch is a lesson in bags that scream wow.
No one ever said high fashion was going to be particularly practical, and judging by the form the Perfume Clutch takes (yep, you guessed it!), and its eyeball-popping price tag of a whopping £2,075, we won't blame you for spending A LOT of time in pre-purchase contemplation.
To help you decide whether to shell out or steer clear of this Lanvin beauty, we've weighed up the pros and cons below. Will you or won't you?
YAY
Collectible: It's one of those accessory purchases you just cannot bring yourself to use, and we don't blame you. The plexiglass exterior and delicious gold coloured metal hardware makes us want to stare at it, rather than stuff it with makeup!
Visual appeal: The perfume bottle silhouette and pretty detail set the Perfume Show Clutch apart as conversation starter, for sure.
Minaudiere trend: A continuation of the fashion house's knack for creating desirable cigarette box minaudieres, the Perfume Show Clutch is ideal if you want hand candy to accent an evening outfit, but don't want to sport a massive clutch bag.
NAY
Impractical size: If you're one to justify extreme handbag expenditure with how much bag space you're actually getting, then the Perfume Clutch isn't worth investing in. It supposed to look pretty, not carry your iPad!
Price: Do you want us to spell out the price, all two thousand and seventy-five pounds of it? There you have it. Costing more than a Céline handbag (shock horror), it's a lotta bucks for a little bag, no?
Limited use: Apart from select evening looks, and parties demanding a high-end sartorial edge, where else can you display your two paydays' worth of clutch bag? If you're forking out an arm and both legs for a bag, you should be able to use it 24/7, 365 days of the year!
Lanvin Enameled Resin Perfume Show Clutch, £2,075, available at Luisaviaroma