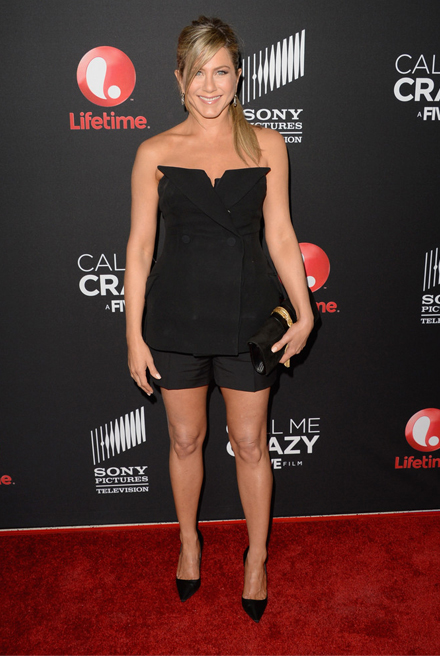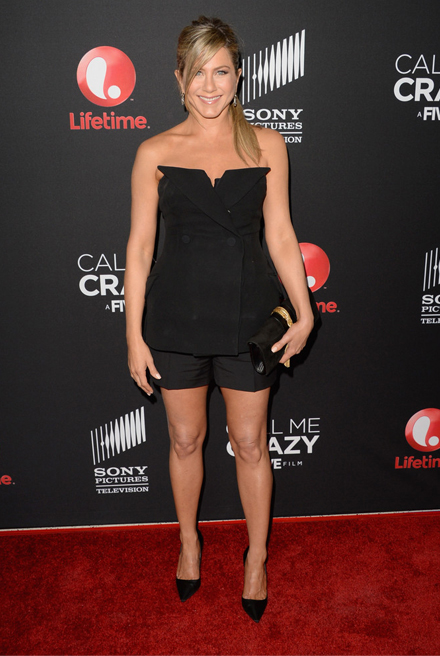 No need to stop the press, Jennifer Aniston is wearing black again. But, before you let out an exasperated sigh, roll your eyes and move on, we urge you to examine the pic closely. Go on, closer…
Yep, Jen-An might be wearing her go-to red-carpet colour, but she's left the LBD at home and has opted to wear some very daring shorts to the Call Me Crazy: A Five Film premiere instead. Now we didn't expect that, did we?
Jen accessorised with a chic double breasted top from the Christian Dior spring/summer 2013 collection (chic is always encouraged when going for something so daring and flesh-flashing on the bottom), a very on-trend messy pony tail, and a golden LA-girl tan. Gorgeous.
And can we all just remind ourselves that Jen is in fact in her forties? Hard to believe her Central Perk days are so far gone!