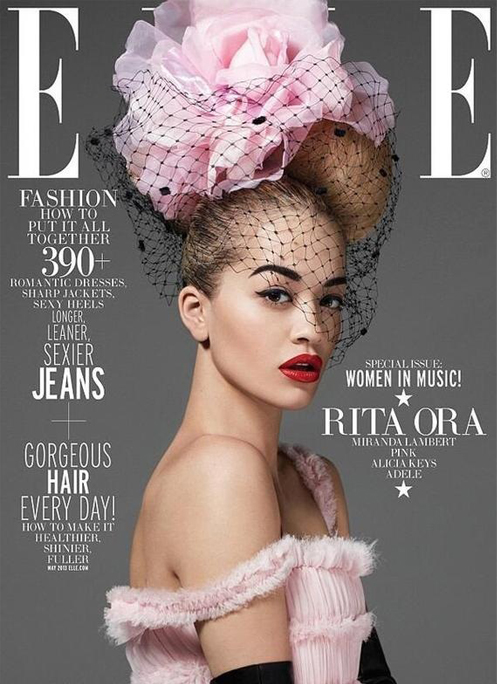 Remember when we showed you Adele's cover for the Elle US May "Women in Music" issue? Click here to refresh your memories. And remember how we also told you that Rita Ora and Alicia Keys had also been given their own covers to celebrate their achievements in music, and we would be showing them to you as soon as we got our paws on them?
Well, the time has come to check out Rita Ora's offering in all its glory, and we have to say that it's definitely been worth the wait.
Rita was photographed by Thomas Whiteside for two special covers and a host of stunning editorial pictures, and can be seen rocking a multitude of stylish ensembles from the likes of Calvin Klein, Chanel and Christian Dior – although the Mickey Mouse headpiece by Philip Treacy is a MFL favourite.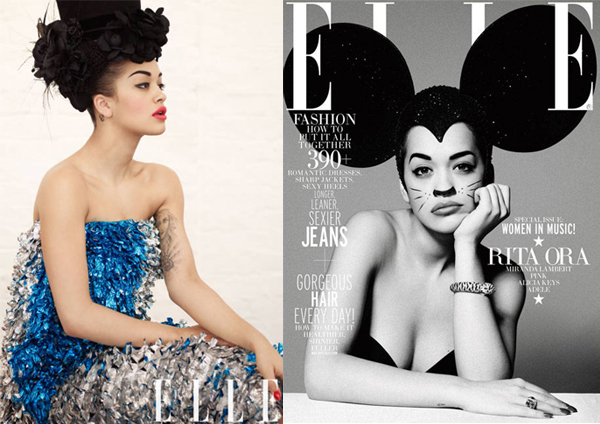 Her interview is also pretty special too, as she muses about a number of fashion-related topics, such as not letting her record label dictate her sartorial style, her love for the Spice Girls, and of course that red Marchesa dress she wore to the MTV EMAs last year. Not to be missed!