Last Updated on 25th April 2013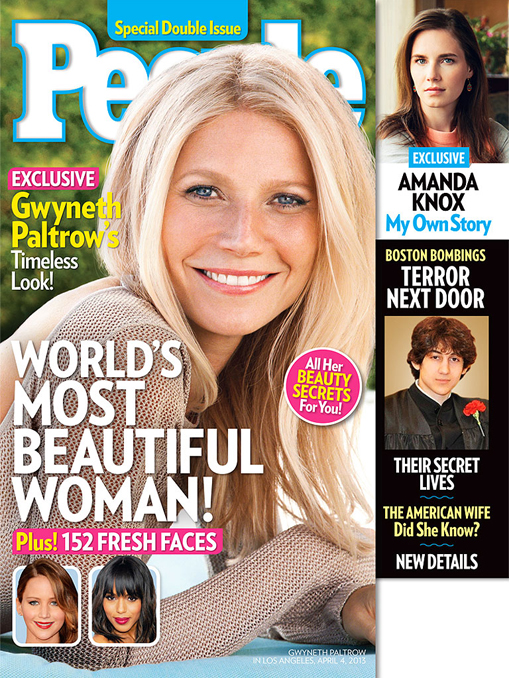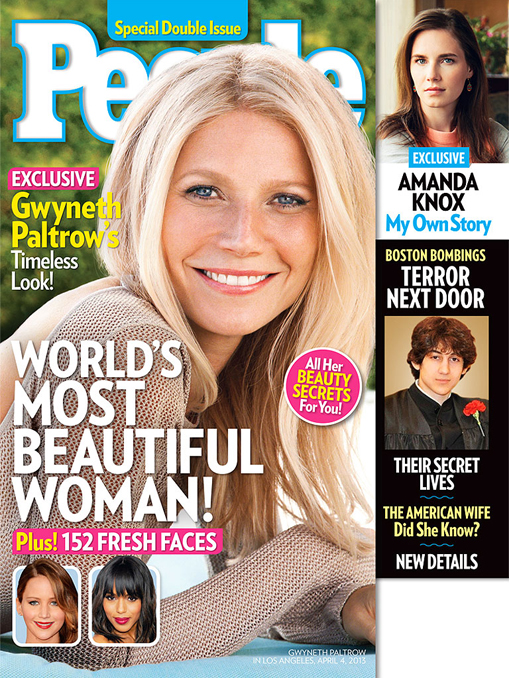 Well Gwyneth Paltrow really is racking up those column inches this week, isn't she?
While she may not have been too fond of the criticism about her clothing website that came about a few days ago, we think she'll be quite thrilled with the news that she has been voted People's "World's Most Beautiful. And she should feel extra privileged to nab the title, because it went to none other than Beyonce last year! Congrats Gwyn!
The actress opens up to the mag about family life, her marriage to Chris Martin and letting her daughter wear make-up, and also shares some health and beauty tips too. In other words it's a not-to-be-missed issue!
Amanda Seyfried, Zooey Deschanel, Kerry Washington, Jennifer Lawrence, Halle Berry and Drew Barrymore are some of the other ladies who made it onto the list; the issue goes on sale this Friday, so snap it up quick to find out who else made it on there.
Do you agree with People? Do you think Gwyneth Paltrow is the world's most beautiful woman?