Last Updated on 19th October 2013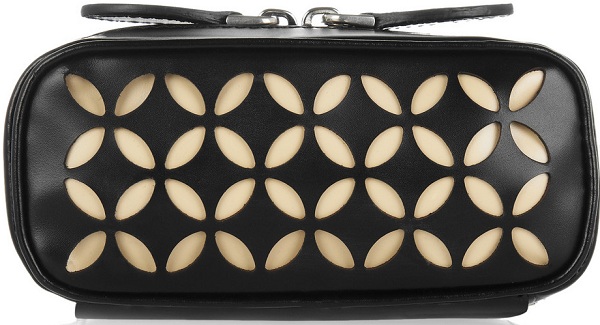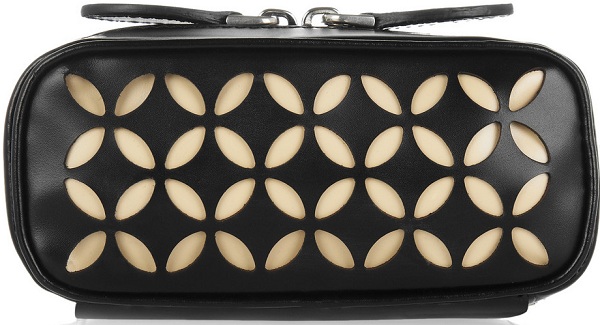 Just as the tech-cessory boom took off and the need for dressing our iPad's in equally eye-catching garb as ours became stronger, the humble cosmetic bag may have been a little, well, neglected.
Not only is the cosmetic bag home to our most prized (read: discontinued *insert sob here*) lipstick we use a smidgen at a time to prevent it running out, it also says a lot about how we view our cosmetics: mere face painters, or holy relics that Tom Ford has bestowed upon us, with the glossiest shades bottled in the sleekest packaging.
And if you fall into the latter category, this week's Yay or Nay item will be shooting to the top of your must-have list. Enter the Alaïa Laser-cut leather cosmetic case: a beautiful concoction of black and ecru leather with eye-opening laser-cut detail.
But behold, Alaïa – yes, the luxury brand that's synonymous with sky high price tags – is at the high-end of the click-home spectrum, so before popping in your beauty essentials consider the reasons below we're saying Yay and Nay to this luxe-ccessory:
Yay
Signature workmanship – no one can deny the lust-worthy status attached to Alaïa's signature cut-out detail, and this cosmetic bag is no different. If you want a piece of Alaïa without committing to a full handbag, this is a perfect option.
Classic colours – Black calf leather with an ecru underlay make for a flattering colour mix, and sure to sit perfectly with that go-with-everything investment bag.
Portable size – Its relatively dinky dimensions make it the perfect slip-in, without taking up valuable bag space!
Nay
Price – Did we mention the Alaïa Laser-cut leather cosmetic case cashes in at an eye-watering £515? Yep, that's more than a blow out at the Tom Ford counter in Selfridges. Way, way more.
Size – Although we have commended the Alaïa Laser-cut leather cosmetic case's portable dimensions, when spending half your pay packet on precisely six inches of beauty bag, you'll definitely want something bigger and worth such expenditure, no?
Spillages = expensive mistake – Ranging from a foundation leakage to a pesky lid-popping kohl pencil; imagine the heartbreak when your box fresh, luxury cosmetic case is subjected to all this torture?
Alaïa Laser-cut leather cosmetic case, £515, available at Net-a-Porter