Last Updated on 29th April 2013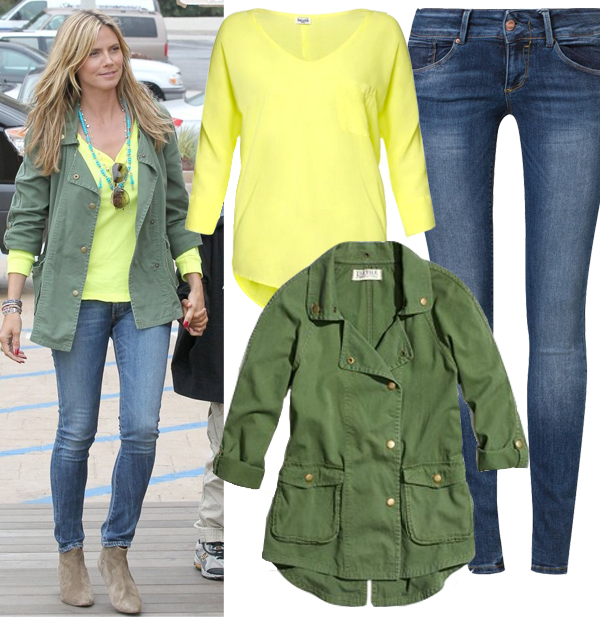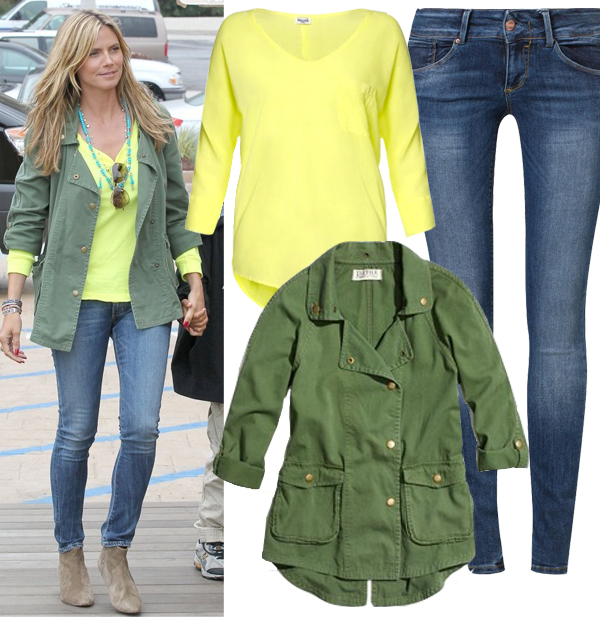 On duty or off duty, we can always count on supermodel Heidi Klum to turn heads. And it's not just because she's wearing a luminous yellow t-shirt… although we think it might play a small part  on this occasion.
Quite understandably we wouldn't say no to looking like the former Victoria's Secret Angel… and as we've finally accepted that we can't grow an extra seven inches in height, we've decided that copying Heidi's outfit is the best we're going to get right now. Better than nothing, right?
If you want to channel the Klum-ster, simply add a bright highlighter yellow t-shirt to a skinny pair of blue jeans, add a fitted parka and you're good to go. Beach waves in your hair are optional, but always encouraged. Here's what you'll need to get Heidi's look for yourselves:
Skinny jeans, £50, Only available at Zalando
Neon blouse, £110, Splendid available at Atterley Road
Textile parka, $295, Elizabeth and James available at Madewell