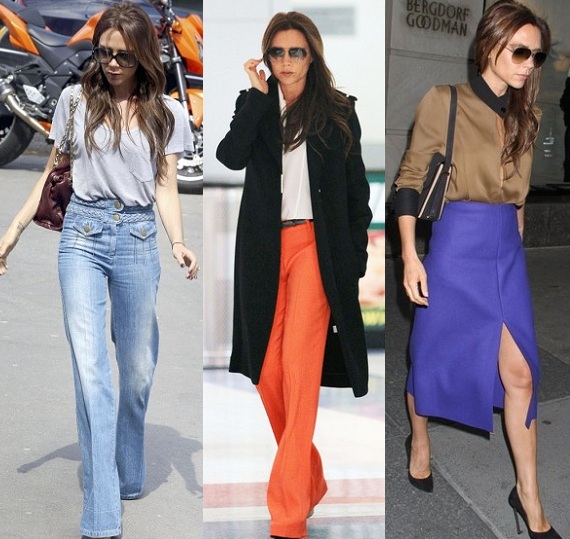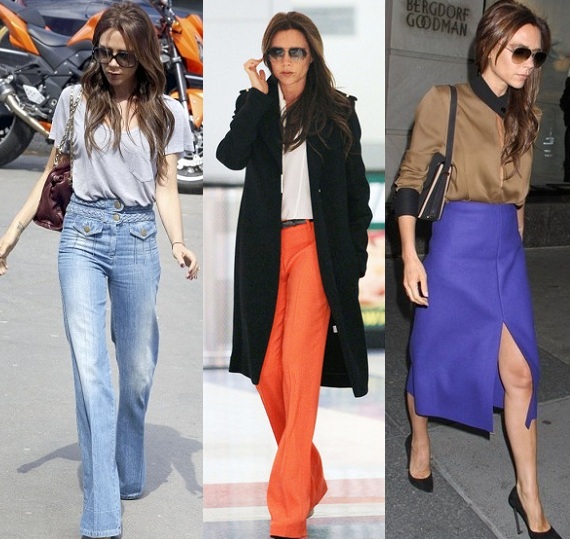 After overloading on Met Ball dresses, and taking in as many The Great Gatsby premiere outfits as we could, we've decide to tone things down for this week's Best Dressed.
Going over to the personal red carpet that unfolds before Victoria Beckham's every heel-shod step (well, it does in our minds), she's really blown us away with a series of show-stopping, off and on duty outfits this week.
First up, spotted out for lunch in Paris, VB looked a day-off-dresser's dream in high-waisted jeans and a tucked in grey tee. But it's when we spot her in her own collection that we really fall in love with this lady's refined style all over again!
Arriving at JFK airport, Victoria sported a chic, tri-block colour ensemble of orange wide-leg trousers (we can ear them screaming summer at us), a crisp white shirt and a knee-length black coat. Sophistication defined, we've never know airport attire to look so polished.
Finishing of this delicious trio of unforgettable looks was Mrs B's 'power look'; a purple, front-slit skirt and brown keyhole detail blouse from her autumn/winter 2013-14 collection. Stepping out after a meeting at Bergdorf Goodman, this outfit was sure to seal the deal (not that VB needs much assistance in the business department).
Three multi-tasking looks that exude the polished glamour Victoria is known for; we're enviously speechless!
Which look is your favourite?
[Images: Zimbio]