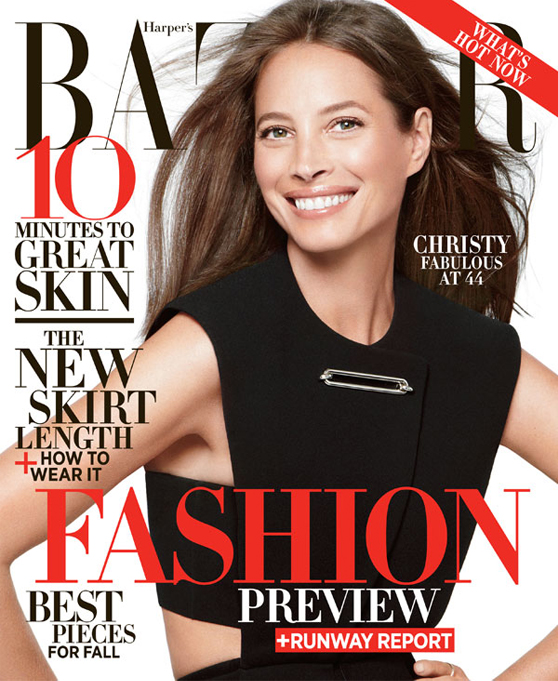 As much as we love the singers, actresses and younger models giving posing for fashion glossies a good go, nothing really compares to an original supermodel – they really are the cream of the crop. And top supermodel Christy Turlington is no different – just look at her cover image for Harper's Bazaar US's June issue for proof.
Christy is all smiles on the newsstand cover (probably because she knows how good she looks!) and is wearing the same Balenciaga dress Carey Mulligan wore to this year's Met Gala.
And in case the cover image and editorial pictures weren't proof enough that Christy Turlington still has it, we'd like to remind you that she has recently been chosen to replace Lara Stone as the face and body of Calvin Klein Underwear. A job she herself had 20 years ago… and it doesn't look like she has aged a day! Having said that, Christy did reveal that she had some insecurities about posing in her underwear…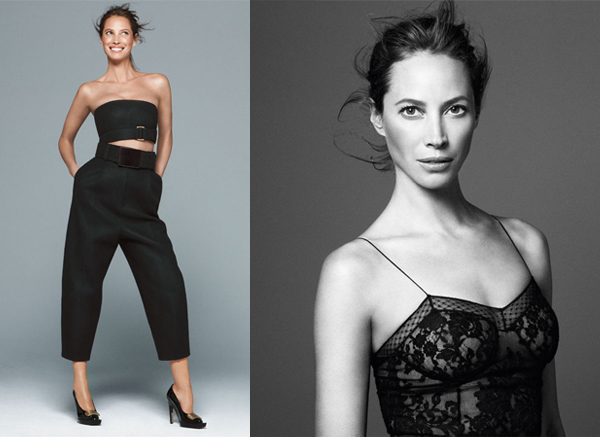 "You know, I'm 44 years old, I'm not 14," she sad. "I'm healthy, I haven't done anything to myself, I exercise. But I'm not entirely comfortable with myself in underwear either!"
There's no reason to feel insecure Christy, you are one hot mumma! Christy's Harper's Bazaar issue hits newsstands on May 28th. Will you be buying it?