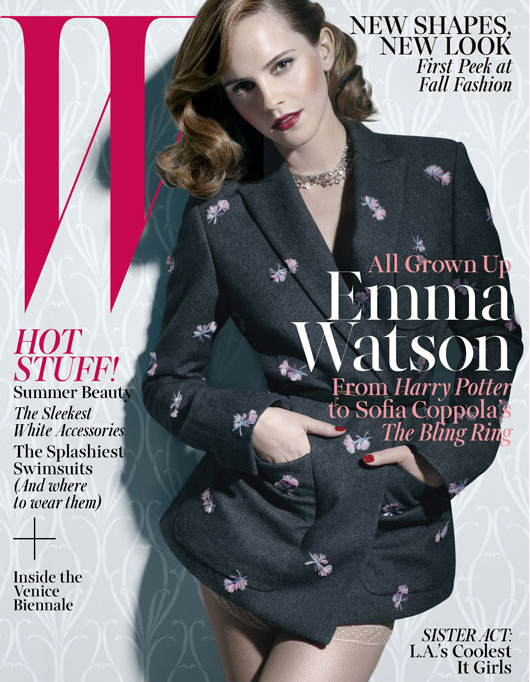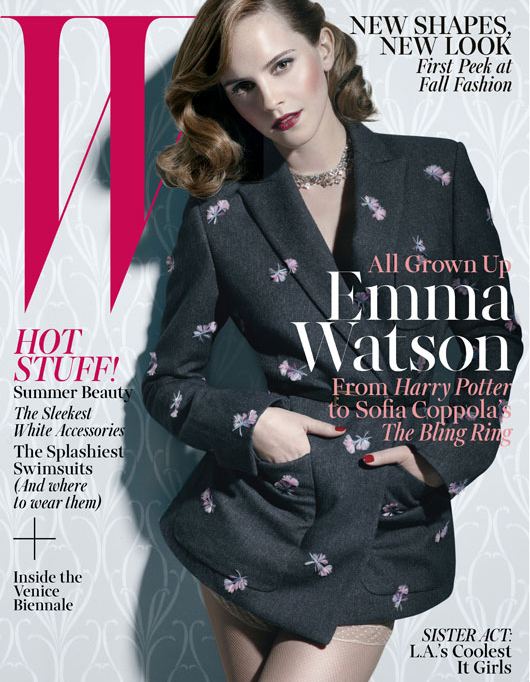 Oh hello Emma Watson, you hottie!
Emma is looking chic and sexy in a Louis Vuitton jacket for the front cover of W magazine's June issue, as shot by Michael Thompson and styled by Edward Enniful.
The gorgeous 23 year old looks like a grown-up vintage goddess in the shoot (we love the black Chanel dress and Marc Jacobs gloves she is wearing in the picture below), and opens up to the mag about her Hollywood crush, as well as growing up on screen, her love of America, and getting into her "bad girl" character for her latest film The Bling Ring.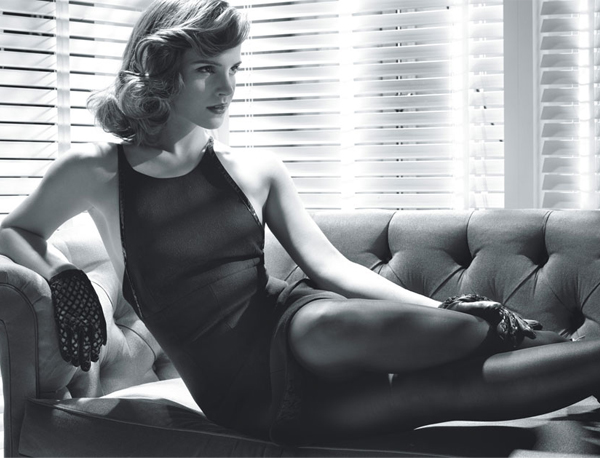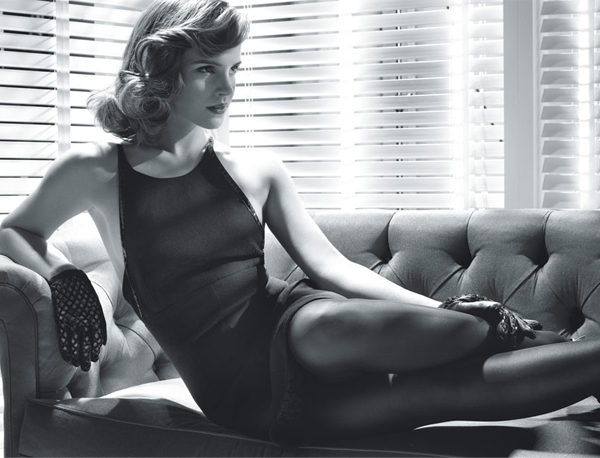 "Some of her lines are so crazy and absurd—making sure she wasn't a parody was a challenge," she said about her character Nicki.
"Who wouldn't love to go to work in Uggs and very low-slung tracksuit bottoms? The iconic detail of Nicki is her tramp stamp. It's a lotus flower, a Buddhist-like symbol just above her butt crack. Really classy!
"And at one point I told the costume designer, 'You can see my bra strap in this top; shouldn't we pin it?' And she said, 'No, sweetie—Nicki is all about her bra strap showing.' I was like, right, okay, different mind-set."
Bless her. You can read more of Emma's interview in the June issue of W magazine – bound to be a best seller if you ask us!