Last Updated on 17th May 2013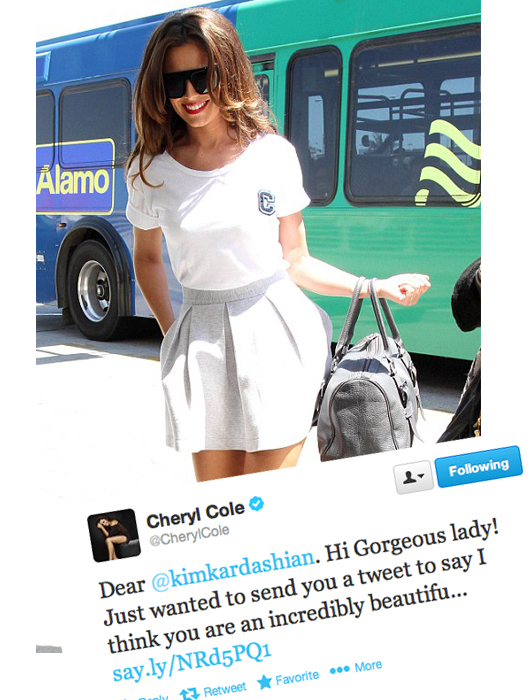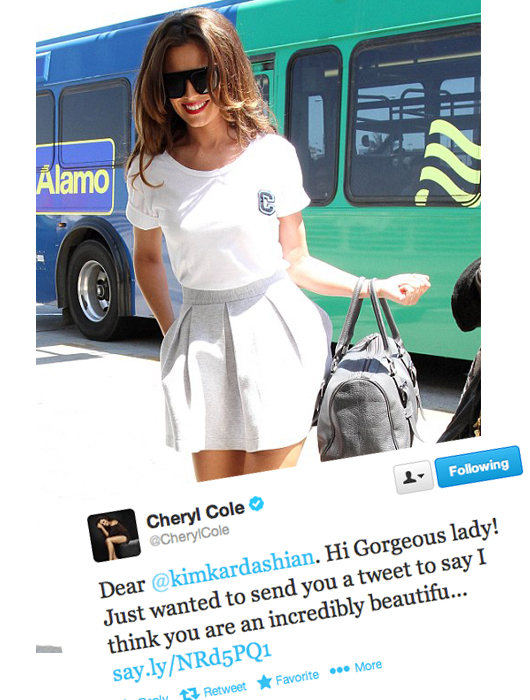 Aw, today is a good day for lovely, gushing words from the celebs; makes a change from celeb feuds, doesn't it?
Our home gal Cheryl Cole wants the world to know how much she admires Kim Kardashian, which is why she has taken to Twitter to show her support for the heavily pregnant reality TV star. Go, sisterhood!
"Dear @kimkardashian," Cheryl's heartfelt tweet begins. "Hi Gorgeous lady! Just wanted to send you a tweet to say I think you are an incredibly beautiful woman inside and out.. I can only imagine how tough it is to be heavily pregnant and feeling extremely vulnerable on top of some of the daily criticism you take! I admire your tenacity and send you my best wishes with the rest of your pregnancy #enjoyyourblessing x"
Aww, did that not melt your heart? It obviously touched Kim too, as she promptly replied with the following message:
"@CherylCole your message really touched me! Thank you so much for the support & positivity! Its so important for women to feel confident & at peace during this amazing time! Your sweet tweet really made me smile! Xoxo [sic]"
Now wouldn't the world be a better place if everyone sent heartfelt tweets like this to each other? We love you Kim and Cheryl!