Last Updated on 20th May 2013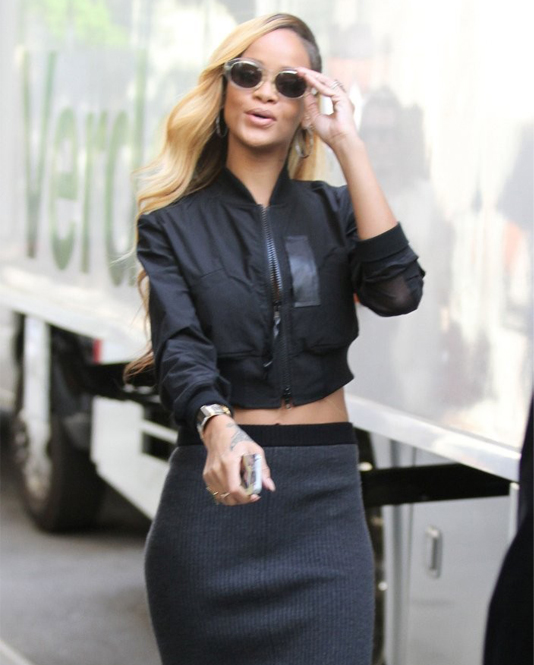 Uh oh, looks like Topshop is in Rihanna's bad books as the high street store is apparently selling t-shirts with the Bajan singer's face on without her permission.
Ri Ri and her team reportedly asked the shop to stop selling the tees but were unsuccessful, so she is now taking legal action against the retailer. Yikes!
"She has spent almost $1 million (£660,000) in litigation at this point," a source said. "She says it's the principle, and wants to make a statement about it.
"Rihanna's management asked Topshop a number of times to stop selling her image and were told, 'We do what we want.' They buy the pictures from a photographer, but they do not pay the artist licensing fees. Unfortunately, UK law does not protect the artist.
Reps for Rihanna and Topshop have yet to comment, but we'll keep you posted. Whose side are you on?
[NY Post]