Last Updated on 22nd May 2013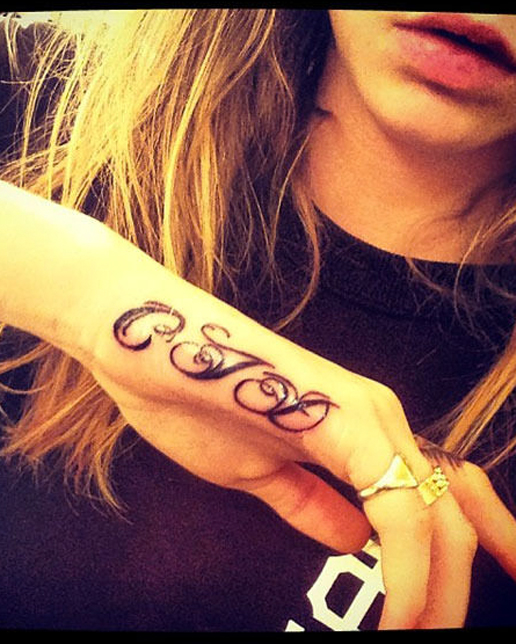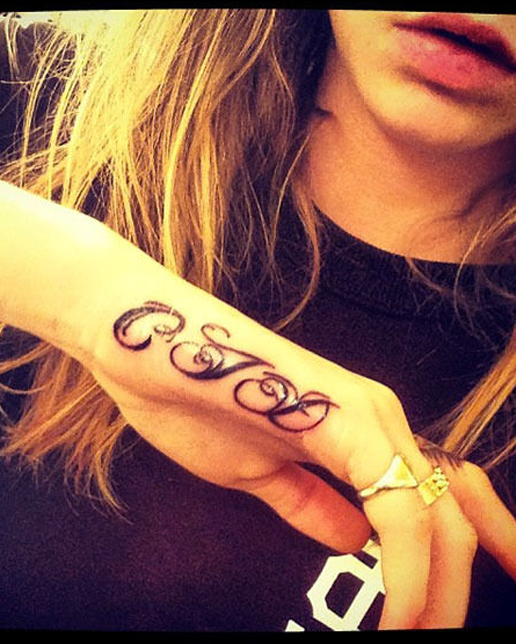 We guess it's true what they say: once you get your first tattoo you're pretty much addicted!
It was only last week Cara Delevingne got her first bit of ink (a tiger on her index finger) but she was back in the chair for another tattoo – this time opting to get her initials CJD (the J stands for Jocelyn, by the way – you learn something new every day!) on her hand. What do you think?
"It was her first tattoo, but you know, she was not nervous! Not one bit. She was perfect," said Big Bang, the celeb tattoo artist who also did Cara's tiger tatt. (His A-list clients also include Rihanna, Justin Bieber and Rita Ora among others!)
"Cara was good in the chair, real good. First tattoo… she was an absolute pro. There was no diva supermodel behaviour, not at all, she's the coolest most down to earth girl."
Tell us something we didn't already know! What do we think Cara will get next?