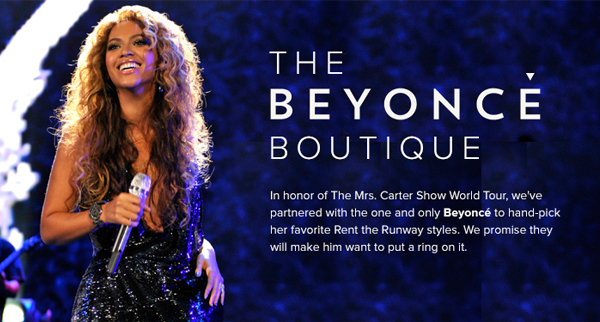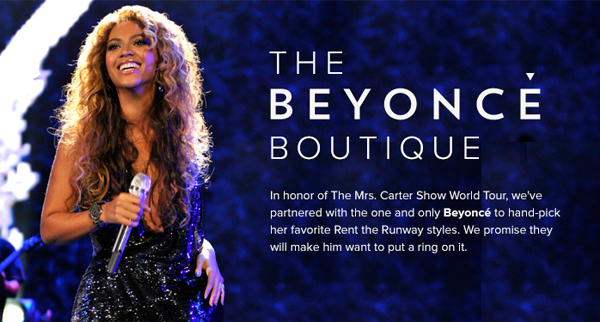 We just can't get enough Beyonce at the moment. After all, there's no such thing as too much Beyonce, is there?
Queen Bey, she who turns heads and has the audience in hysterics whenever she walks a red carpet, wants to pass on some of her sartorial success to her loyal fans and fashionistas… hence why she has curated an edit of gorgeous clothes on Rent the Runway in what is very aptly named the 'Beyonce Boutique',
Rent the Runway (which does exactly what it says on the tin – lets you rent designer pieces for a fraction of their original retail price) is your bank account's best friend, as it lets you feed your designer dress addiction without breaking the bank.
"Making women feel confident and beautiful is something I've always been passionate about. That's why joining forces with Rent the Runway was so organic," she said. "It's more than just access to beautiful clothes; it's about making women look and feel their best."
Amen! We're thrilled Beyonce has got involved with this – click here to check out her edit. Do you think she did a good job?