Last Updated on 29th May 2013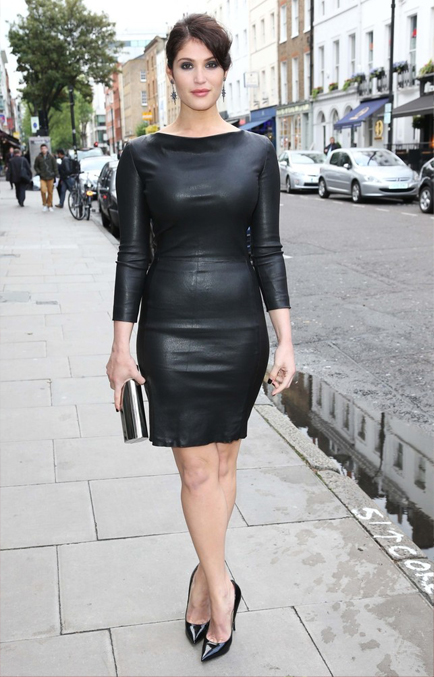 Tight leather is no longer reserved for Catwoman or Bad Sandy Halloween costumes.
If you want to get in on the all-leather trend but are scared you'll look like a cross between an off-duty superhero and a confused grease monkey, look to gorgeous English rose Gemma Arteton for inspiration. She is a walking, talking example of how an all-leather outfit can be done right.
Gemma wore her skin-tight leather dress to the screening of her new film Byzantium in London last night, teaming it with all-black accessories, a sleek up-do and a winning smile. We think the modest length and three-quarter length sleeves definintely made the look chic and classy as opposed to cheap and trashy.
We'd suggest investing in a good pair of Spanx if you wanted to recreate the look, although we don't think Gemma needs any control underwear to pull this look off. What a babe!