Last Updated on 29th May 2013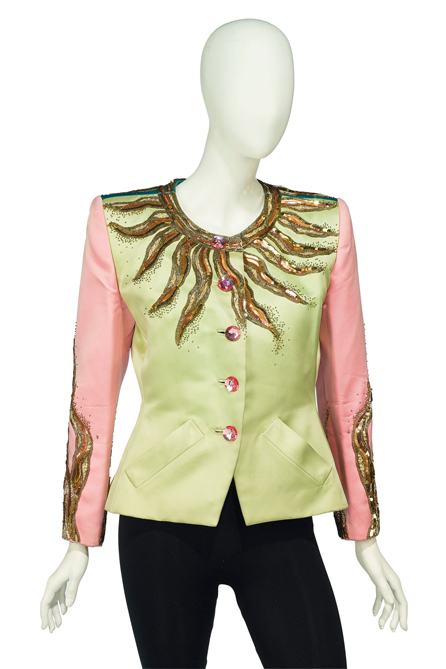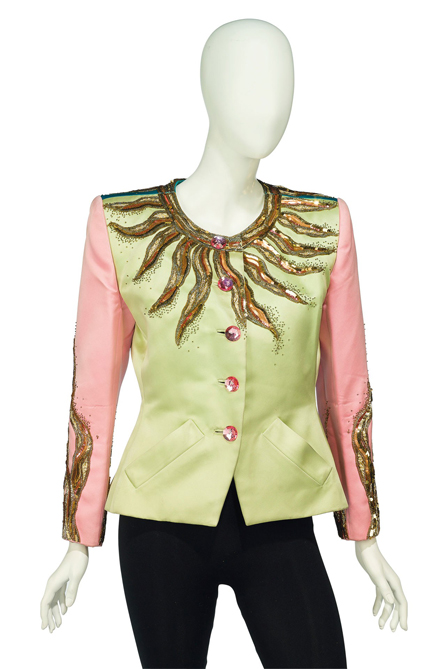 Fashion fave Suzy Menkes has undoubtedly racked up a pretty impressive wardrobe over the years – and now she's giving the public a chance to own some of her covetable threads by putting 80 lots under the hammer at a mammoth Christie's auction in July.
"I have never thrown anything out of my wardrobe since 1964," she said in a statement. "If I had a large open space in my home, I would dedicate it, like an art gallery, to my collection. But there is something sad about clothes laid in a tomb of trunks.
"They need to live again and this auction provides the opportunity for them to walk out in the sunshine, to dance the night away and to give someone else the joy that they gave to me."
Pieces from Emilio Pucci, Chanel, Hermès and Christian Lacroix definitely sound like joy to us. Among the pieces in the collection is a quilted Chanel bag, an Hermès silk scarf, vintage Ossie Clark dresses, and even an Yves Saint Laurent cocktail jacket from the 1980 'le soleil' collection (pictured).
The auction will take place on christies.com from July 11th until July 22nd, with each lot starting at £200. Tempted?