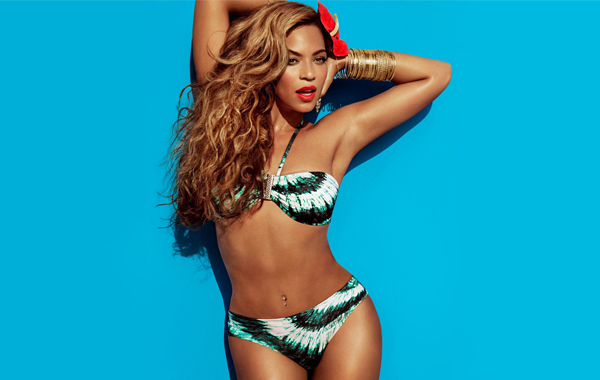 While we can't always afford the glorious gowns that grace the catwalks during fashion month, we think it's pretty safe to say that we've all bought something from H&M in the past. As the Swedish retailer has such a large and diverse spectrum of "fans", if you will, we think it's great that changes are being made to stop overly skinny models appearing on the advertising campaigns and therefore influencing impressionable girls.
"We want to show diversity in our advertising and not give people the impression that girls have to look a particular way," said H&M CEO Karl-Johan Persson.
"By and large, I think we've succeeded: we've many different kinds of models from different ethnic backgrounds. In our last campaign we had a somewhat more buxom model, and now we're using Beyonce, who's a bit curvier as well.

"I believe that the models in our advertising should look sound and healthy. There are models who are too thin or obviously underweight, but there are also those who're just thin, and they're the ones we should keep working with, as long as they look sound and healthy."
He also admitted that H&M haven't always got it right in the past…
"I don't think we've always been good," he continued. "Some of the models we've had have been too skinny. That's something we think a lot about and are working on. We're not blind to the issue. But I have to be honest and say that some of our models have been too skinny. That's not OK."
Beyonce really is the perfect example of a healthy woman, wouldn't you agree? Well done H&M – we hope other retailers follow suit!