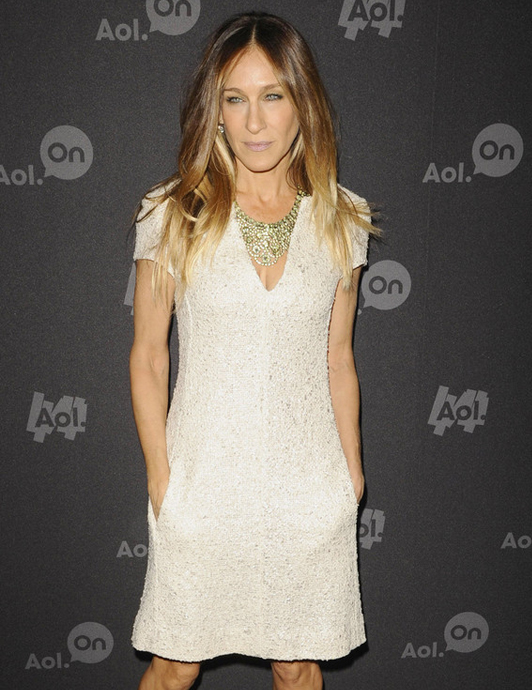 Sarah Jessica Parker, a huge presence in the fashion world, has spoken out about sexism in the fashion industry while working with an unnamed company. Although she has kept a dignified silence as far as the company name is concerned, fingers are pointing to Halston Heritage, where she was appointed Chief Creative Officer in 2010 before leaving in 2011.
"I was brought in to help run a fashion company for about a year (although I don't want to name names)," she began. "I was shocked to experience an old-fashioned attitude about women and business: women had titles but were treated as figureheads. So it wasn't one negotiation, but an ongoing negotiation to make it clear that my voice was just as important, and that if they wanted me to be an active participant, it had to be an open conversation.
"I called my lawyer and agent on occasion. But I'm not a little girl; I can't call Mummy and Daddy all the time. If I take on a responsibility, I want to handle it with the authority given to me."
"I would've been stronger. At first you say, 'This must be some kind of dysfunctional workplace I can whip into shape.' But cultures are very hard to undo. I probably would've said, 'This is what I've witnessed and this is what I know we need to fix. If it can't be fixed, we should all shake hands and go our separate ways.'"
And go their separate ways they did. We can't help but feel surprised that SJP was treated like this… do you think sexism is prevalent in the fashion industry? What about in your work place? Let us know your thoughts!