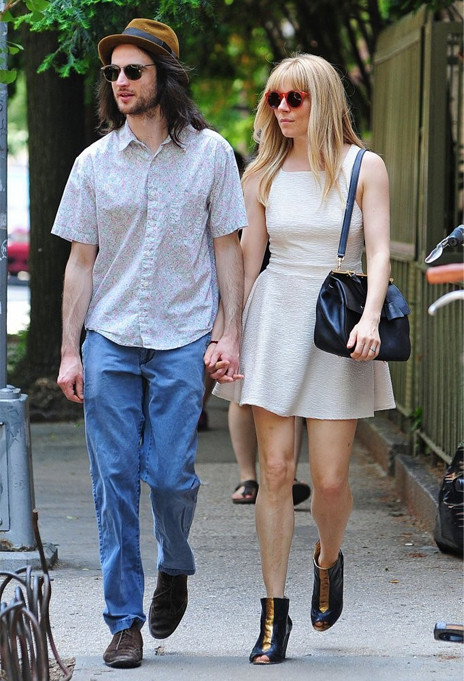 There's a reason we refer to Sienna Miller as a yummy mummy and style maven. The picture above is conclusive evidence that the British actress/model/fashion designer has still got it. "It" of course being current, contemporary unrivalled effortless style.
Sienna and Tom Sturridge were taking a casual (but ever-so-stylish) stroll in New York the other day, and although we adore her retro red sunglasses, edgy shoes and cute white dress, one thing definitely stood out to us: her bag.
Yep that bag is none other than the brand spanking new Mulberry Suffolk bag – it only made its way down the autumn/winter 2013 catwalk a few months ago but it's already found a comfy new home on the shoulders of a true English trend-setter. Who better to show the New Yorkers what British fashion is all about than Sienna Miller?