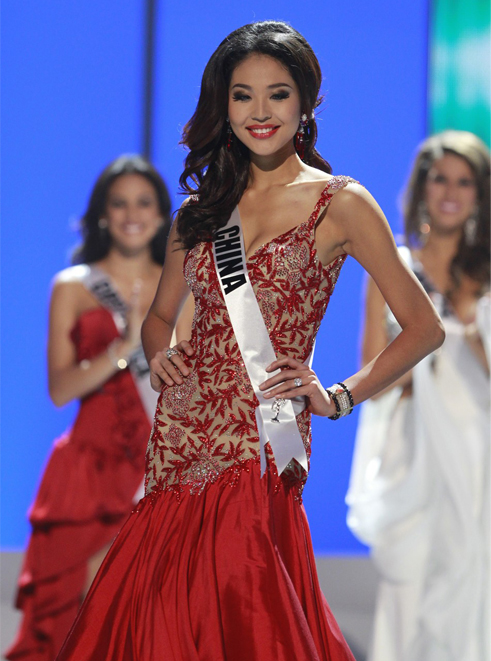 Here's reason number 483 for why you don't mess with Naomi Campbell:
It's being reported that 25-year-old Luo Zilin (aka Zi Lin), former Miss Universe China and an aspiring model who was mentored by Naomi on her hit reality TV show The Face, was seen "frolicking" with her Russian billionaire ex boyfriend Vladimir Doronin… and has consequently been dropped from her management.
"Zi Lin's contract with MIX Model Management NYC was terminated last week due to ongoing unprofessional conduct and unacceptable work ethic," said Neal Hamil, President of MIX Model Management.
Her behaviour does beg the question, "Does she not know Naomi?" We haven't been in the same room as Naomi Campbell, but even we know that one simply does not mess with Naomi Campbell. The very definition of a schoolboy error!
[Daily Mail] [Image]