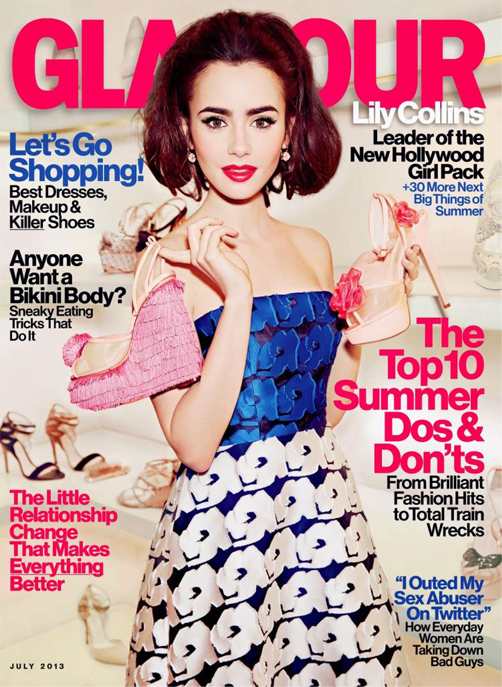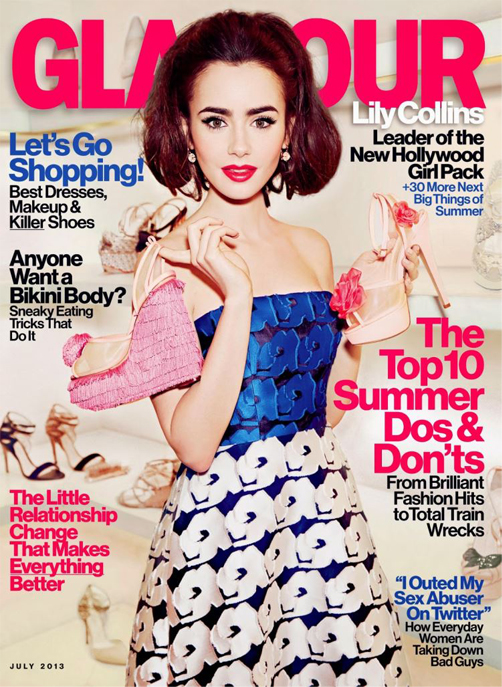 Glamour US is continuing to get Photoshop-happy on its cover stars, with Lily Collins receiving the over-airbrushing treatment for the magazine's July issue.
We think it's a bit of a shame as Lily Collins is one of Hollywood's brightest young stars, and one thing she definitely doesn't need is a lot of help in post-production. Still, she's looking absolutely gorgeous in the Ellen von Unwerth lensed pic, posing in a striking Christian Dior dress and rocking bold eyes and ruby red lips.
Lily's interview is pretty interesting too, as she tells the mag about not asking her father (Phil Collins) for help, her friend Jennifer Lawrence, and her "mentor" mother.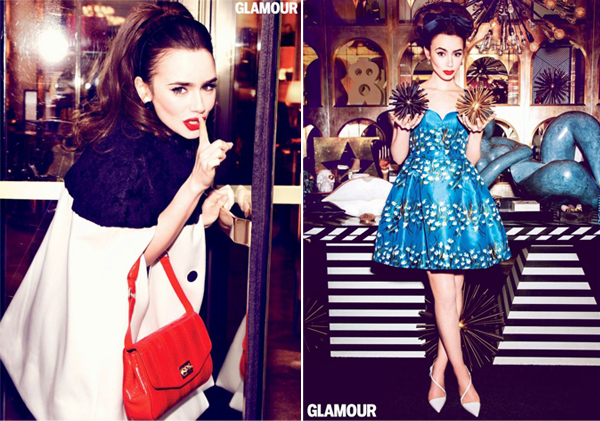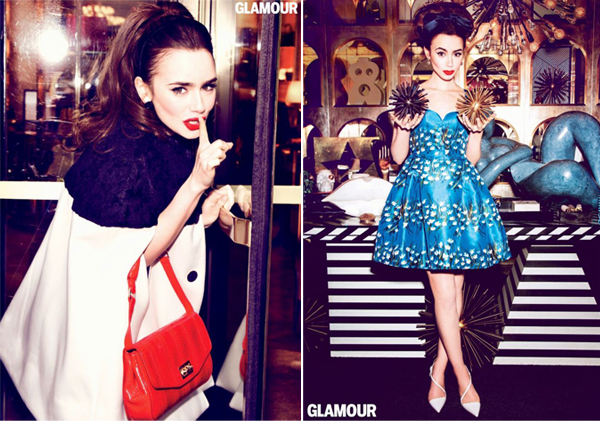 "It has nothing to do with acting," she said about her mother. "She guides me through my personal life, telling me to experiment. She lets me borrow her vintage. She has Chanel and eighties stuff from Yohji Yamamoto and Vivienne Westwood that she got when vintage wasn't cool.
"She'd wear them to events with my dad, and everyone would ask what she had on; when she said 'vintage,' they'd go, 'Oh, that's nice,' and, you know, turn the corner."
We would never snub vintage! Head to the Glamour website to find more pics and snippets from Lily's interview.