Last Updated on 6th June 2013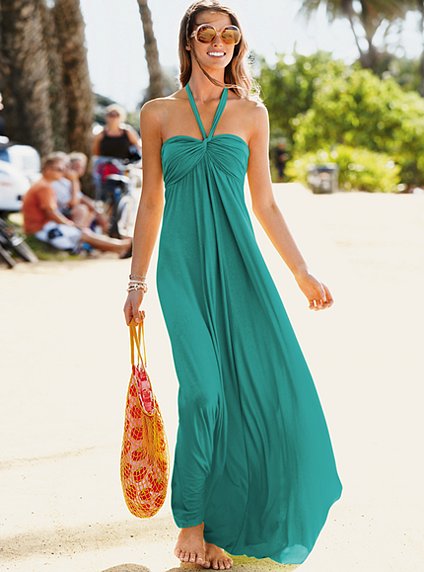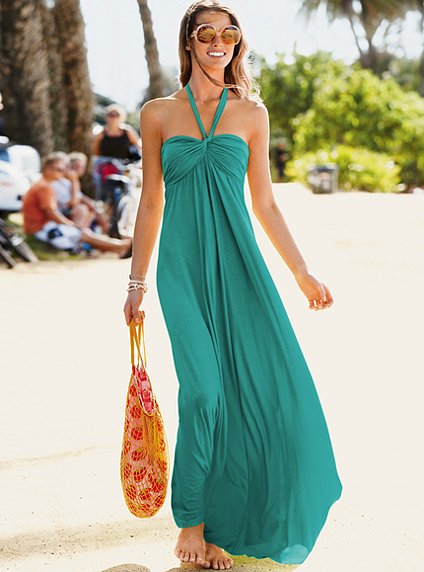 Jetting off abroad is expensive in itself, but for many women what is packed into your suitcase is definitely as important as the destination and accommodation choices you make. With so much money being spent on your flights, food and excursions, ensuring you look as great as possible for as little cost as possible is the main aim for many.
Creating a capsule wardrobe is one way of lowering the price of your suitcase style. Maxi dresses are ideal for this. Thrown over your swimwear during the day as a cover up they are easy to wear and casually cool for the midday heats, yet they can be effortlessly turned into a stunning evening wear for getaway glam.
Pick up some great value maxi dresses at George from ASDA, and while you're there take a look at their accessories selection. Bangles, necklaces and drop earrings are a quick and effective way of injecting that evening feel into your outfit, while jewel adorned flats add a touch of sparkle to your style for after sundown.
The catwalks have been kind to us this season, with SS13 trends focussing on brights and whites. Try not to combine the two. White shades should be worn in blocks – ideal for keeping the heat at bay while you're away. Thankfully, key items can be picked up at quite a good price too. Choose basic white skirts and shorts, and team these with vest tops and camis for on trend, cost efficient outfits.
As with maxi dresses the 'iridescent' key trend is also easy to transform from day to night. While these materials often speak for themselves during the day, and create quite a classy but bold image, adding sealife shades to your outfit for the evening will pack some punch into your look. Opt for colours that mimic the underwater world. Bright yellows, cobalt blues, and hot pinks – think corals and exotic fish, and pile on the jewellery aplenty for mermaid chic.
We all like to let our hair down while we're away and nothing says 'night on the tiles' more than neon. Back in the look books for SS13, go as crazy with your colours as possible, add some studded sandals to confirm your confidence, and hit the town. Looking good has never been so much fun.
It is always worth considering the culture of the area you are travelling to. Remember that you will need to adhere to the expected dress code of the country you are visiting. Pack in accordance with this, Islamic countries do require that you dress conservatively. Shawls and sarongs are great for covering up in public places.
Forget spending a fortune on your holiday wardrobe this summer. Hit the rails at George and find all your key trend items at a fraction of the cost. From maxi dresses to holiday basics, know what's in vogue and make the most of the summer basics available to you. Remember fashion doesn't have to cost the earth – save your spends for having the time of your life during your summer getaway.