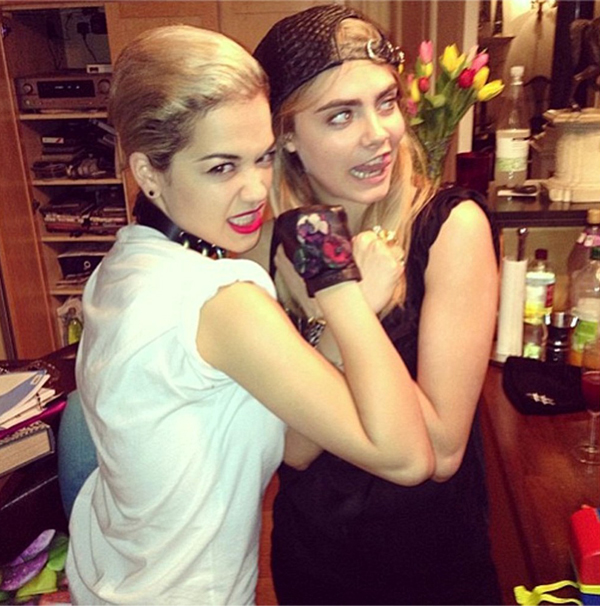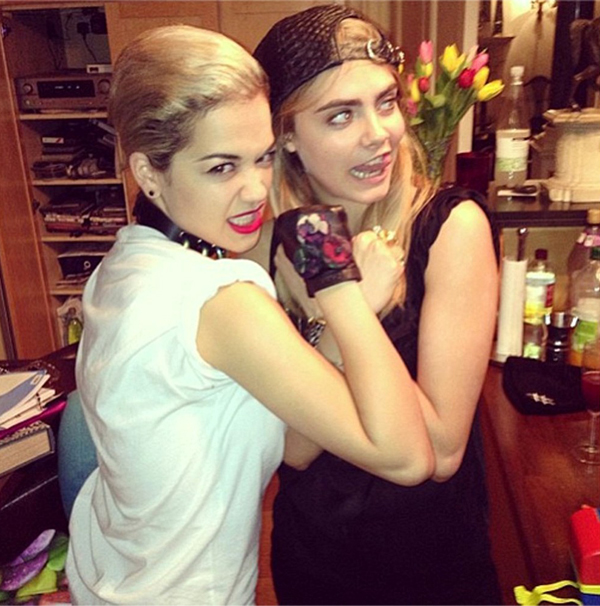 The big question on everyone's lips this morning is: Are BFFs Cara Delevingne and Rita Ora designing a clothing line together? If we are to believe The Sun (meh), then yes they are – and that is our cue to start celebrating!
"Rita and Cara have been talking about the idea for weeks now," a source allegedly told the red top. "Cara has great fashion industry contacts and Rita loves her clothes and keeps up with trends.
"They think a line could compete with those released by Victoria Beckham and Kate Moss. Rita's become increasingly matey with Chloe Green and has mentioned the idea to her in the hope that she might help get it to her dad, Topshop boss Philip."
We definitely think befriending Chloe Green is a step in the right direction. We'd love to see a Rita x Cara clothing line. Expect snap back caps, wedge trainers, printed trousers, loud logo tees, and more! Hopefully a more official source will step in to confirm or deny these rumours. Fingers crossed it's the former!